Selling a used car in Alpine can be a time-consuming and stressful process. All too often, people underestimate the true amount of work that is involved in selling a used vehicle. Sometimes this leads them to spend far too much of their personal time in an effort to sell their car. Often times, this makes working with a cash for cars company like SellMax a better option.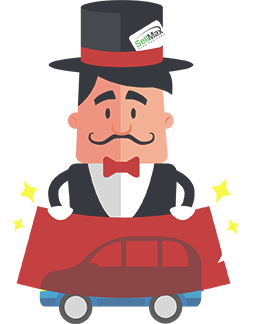 Other times, the seller becomes frustrated and simply gives up, opting instead to trade their vehicle in at a dealership. Both of these situations are often far from ideal, with car dealerships in Alpine routinely paying only in lot credit and seriously undervaluing the cars they buy on trade-ins.

The bottom line is that selling a car is difficult business. Car dealers have complex infrastructure at their disposal, such as shops with tens of thousands of dollars in high-tech equipment and AFC-certified mechanics working for them, who are able to fix nearly any problem on a car, making it almost as good as new.
Professional car dealers often belong to auctions and can buy parts in bulk. They are also able to charge a significant premium over private-party sellers for many reasons, including the ability to present the vehicles as being "certified" or less likely to experience later problems.
Why You Should Sell Your Car with SellMax's Alpine Cash For Cars Service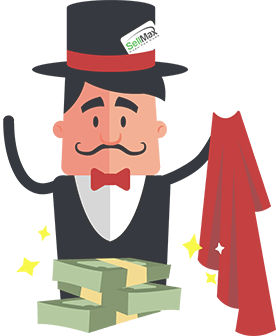 Unlike a professional used car dealer, as an amateur seller, you will have to contend with all of the same problems without having the same expertise and resources to handle them. You'll even need to deal with some extra problems, which primarily only affect private-party sellers. Consider just some of the reasons that selling your own car may not be worth the hassle.
You can expect to spend up to 40 hours or more of your own time. If you make $20 per hour, that means you would have to make at least an additional $800 in handling the sale yourself. This is unlikely on an older vehicle or one in poor shape.
If you list your car on a free service like Craigslist, you will be assuming the risks of dealing with those services. With Craigslist robberies on the rise, nationwide, this may be unappealing to some.
You may have had to take hundreds of phone calls by the time your vehicle finally sells.
SellMax Cash For Cars offers a quick and easy solution to sell your car in Alpine, CA


But there is an easier way to sell your car in the Alpine, California area. SellMax is a service that buys used cars for cash. Unlike with listing your vehicle yourself, with our company, you can simply call our office at (800) 225-7500, answer a few simple questions and our agent will give you an instant quote. If you like it, you can accept the offer. Otherwise, you're free to decline it right there, with no obligation whatsoever.

And we will buy cars that are old, high-mileage or even disabled. There's no need to pay someone to have these cars hauled off to the scrap yard. If you are located in the Alpine area Call us today, and let us save you all of the hassles associated with self-listing your used car.