We Pay Cash For Cars In Escondido!
WE PAY YOU FOR YOUR CAR!
Need Cash For Cars In Escondido, CA? Do you have a vehicle sitting in your driveway that you want to get rid of? Have you tried to get rid of it only to find out that you were turned down? Is your car no longer running, or not passing the smog test? Yeah, we find that is a common thing that happens, especially if your vehicle is not in perfect condition.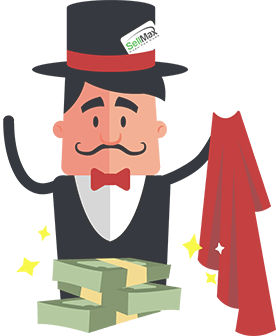 Wouldn't it be nice if there was a company or a person who would buy your vehicle, no matter the condition, and pay you a fair price on the spot? SellMax does. Yes, that is right. We are a no hassle and no obligation car buying company that will give you cash for your cars no matter the condition.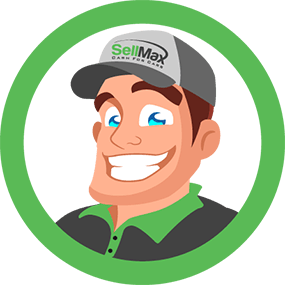 When you want to sell your vehicle, the only work you actually have to do is call our office. We will handle everything else. We'll hand you cash or a check right on the spot. It's very easy.
SellMax Pays Cash For Junk Cars in Escondido
At SellMax, we do not believe in ripping people off and we sure as heck won't give you only a couple of bucks for your car.
Okay, now that you are back and believe us, we want you to know that we do not think that the car selling process should be difficult or complicated in any way. We make it easy from start to finish. Our process has been streamlined and is one of the fastest car selling processes there is out in the market.
When you want to receive the most money for your vehicle and NOT get ripped off, contact SellMax. We are dedicated to providing you with the best service while not scamming you out of your vehicle for our own profit. Our aim is to give you the most money for your vehicle as possible in the Escondido area.
Not sure how you can get your vehicle to our location? Don't even worry about it. We will come to you FREE of charge to pick up your vehicle.
Ready to junk your car in Escondido? Yeah, we thought so.
We Buy Cars In Escondido
So, prior to SellMax, it was pretty darn difficult to sell your vehicle and you would be hard-pressed to find anyone who liked the process. In fact, there were two main ways to sell your vehicle and they consisted of placing your vehicle in the local newspaper as an advertisement and hope someone saw it or to take your vehicle to the local dealership and pray they offer you more than the cost of a McDonald's value meal.
These were just not the best options and the founders of SellMax, Tom and Tony, knew there had to be a better method. Therefore, in the early 90's, these two guys made it possible for everyone to sell their vehicles and get cash for them.
With the enactment of our car buying model, Tom and Tony decided that they would buy ALL vehicles, no matter the make or model of the car. In addition, the condition of the car did not matter either. Running? Sure. Not running? Great. Broken down? Yep. Damaged? Uh-huh. And so it goes. ANY vehicle no matter the condition or shape of the car.
To this day, Tom and Tony still have the same models and policies in place and their customers are happier than ever!
Why Should I Sell My Car To Your Escondido Based Company?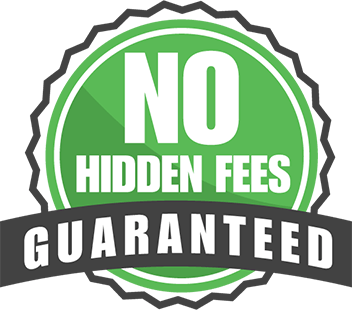 You may be eager to sell your car for cash, but you may be a bit hesitant because you don't know who to choose. If you are looking for reasons, SellMax has some reasons why you should choose us. Ready to sell your cars for cash?
1. The Process Is Easy
Yep. No hassle. No obligation. We have streamlined the entire process from start to finish to make sure that you never have to stress or worry. In fact, you don't even have to get out of your chair to sell your vehicle to us. At SellMax, our customers also receive free towing, and instant offers on cars. So, when you decide to sell we will come to your location with one of our tow trucks and pay you on the spot.
2. We Don't Care What the Vehicle Looks Like
Stained seats, rips or holes, or maybe even flood damage? Who cares. We offer FAIR prices for vehicles that are pristine and vehicles that, well, need some help. No problem you'll still be able to sell it to our company. We also buy cars, trucks and vans.
3. We Love Our Job
We LOVE cars and we LOVE paying you a fair price for your vehicle. All of our car gurus are friendly and they have fun with their job. You will never meet a grumpy SellMax employee. We take pride in junking cars for cash, and you'll see that through our customer support.
The Car Selling Process in Four Steps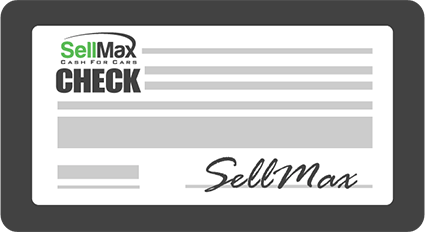 Yes, you read that right. You can sell your car in Escondido to us in just four simple, easy steps.
1. Visit our website and provide us with some basic information about the vehicle you want to sell. You should include the vehicle's make, model, year, location, and condition of said vehicle.
2. We will provide you with an accurate and fair quote based on the information you provided us with about the vehicle.
3. If you are happy with the quote, you can schedule a time to have one of our friendly car gurus come out to your home or desired location. We will pick up your vehicle for FREE (even if your car is junk we offer free junk car removal). If your car is junk we'll bring your car to our junk yard in the Escondido area, otherwise we'll take it to our storage lot.
4. Our car buyer will perform a quick inspection of your vehicle and then have you fill out some paperwork. Once done, you will receive the money you were quoted for your vehicle on the spot.
The best part? We have a no hidden fees policy, which means you will receive the entire amount in the quote and we will never charge you some bogus fee. So rest assured all you'll be getting is a top notch used car buying service in Escondido, CA.
Get Your FREE Quote Today
If you are ready to sell your vehicle, we welcome you to call SellMax to junk your car today or you can fill out our online form to receive an instant cash quote.
We Also Service The locations below: