We Pay Cash For Cars In Carlsbad, CA
Have you been struggling to get cash for a car that you have been trying to sell in Carlsbad CA? Are you just not getting the phone calls and offers you desire? Are you instead receiving a bunch of extremely low offers that you can't accept? How about those Craigslist ads? Have you had to rearrange you schedule just to get stood up by an interested party? Don't waste one more moment of your time trying to sell your car using stressful tactics. We're in business to buy, and the process of getting it done is super quick. Call us today and let all of your troubles just float away. Let our Cash For Cars Carlsbad service take care of the entire process for you.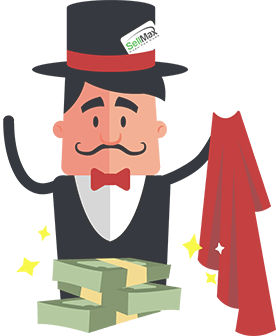 Here's what you need to know about our cash for cars program in Carlsbad

We are a Carlsbad CA company that buys cars from residents. We buy junk cars, good cars, and even cars that are damaged. That's it. There is nothing fancy about us.

We at SellMax Cash For Cars believe that this is why our business is so successful. We succeed because we give our Carlsbad CA customers a choice and do not pressure them to sell a car to us.

Our calm, cool and collected methods leaves many people happy. Give us a call and find out how we mix hospitality with the car buying business. Don't trade in your car. Get cash for your used car by calling us today.



We Make Getting Cash For Junk Cars In Carlsbad Easy.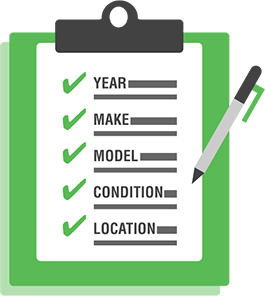 Give us a call and experience the joy in our voice when we greet you. Experience our integrity and fairness when we offer you a quote for your car that makes sense.

Experience what it is like to have us cater to your every step of the way and right to the very end when we leave and provide you with free towing away of your vehicle. You deserve to have an easy transaction, and we are delighted to offer it to you. So, what are you waiting for? Call us today to start receiving cash for cars.
Why should I sell my car to your company in Carlsbad?

You'll be glad that you contacted us and that you no longer have to suffer through countless ads and waiting games. You no longer have to try to keep your composure after someone offers you a few dollars as a "trade in" price.

You no longer have to wonder whether a prospect from Craigslist is going to show up or not. The answer will always be yes when you use our cash for cars service.

Give us a call in confidence and let us show you what it's like for someone to be on time with money in hand.



We Are Local In Carlsbad And Pay Cash

One thing that we have that not many car buyers have is a local office. If you need anything such as information or assistance, you can visit our Carlsbad CA office.

Our convenient office location makes our customers feel secure because they know they can come to us with any questions or problems.

Many buyers have headquarters that are all the way in another state, but our headquarters are right in the town in which you live. We felt that we could not provide a thorough enough cash for cars service unless we kept the office local.



We Buy Any Type Of Car In Carlsbad
We buy cars from all manufacturers, and we buy them in any condition. We will pay cash for your junk car just as quickly as we will buy something that the masses consider to be a gem.

All you have to worry about is giving us the proper information. We will supply you with a quote for your car no matter what it looks like, what it does or when someone created it.

The majority of our customers are pleased with the price that we offer them. Call us so we can add you to the list of happy customers.



Free Towing For You In Carlsbad

You don't have to hassle yourself with driving your car back and forth to various places. We take care of all that for you. You don't have to do anything as a matter of fact. All you have to do is stretch out your hand and get cash for cars. Our certified driver will take care of the rest.

He or she will get that eye sore out of your driveway as quickly as possible. We know that you want to rid yourself of the atrocity, and we will oblige.
Contact Our Carlsbad Office ASAP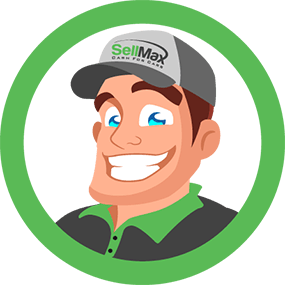 The number that you need to call to get cash for cars is 760-512-1242. Get on the phone as soon as possible and let someone know what you have.

Be sure to give complete details about your vehicle so that we truly know what you have to offer. We should be able to give you a price quickly as long as you give us the appropriate information.

if you accept our offer, just say yes. We will then send one of our experts to your home or office to finish the transaction with you.
We Also Service The locations below:
The Average Price Paid For Junk Cars In
Carlsbad
Why Choose SellMax?
We Buy Nice &
Junk Cars
Fast Service!
Here's Some Other
Popular Services