We Buy Used Cars For Cash In El Cajon, CA
Sell Your Car Today
Are you trying to sell your vehicle in El Cajon? If so, the experienced team at SellMax offer a hassle-free way of getting rid of your car.
SellMax is looking to buy your vehicle for some serious cash. Instead of taking your vehicle to the junkyard call us instead. We are easy to work with and we tend to offer you the highest prices.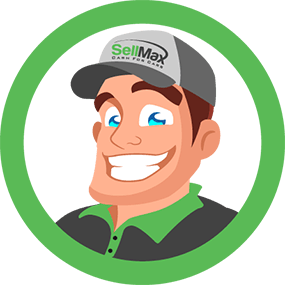 SellMax will buy ANY vehicle in ANY condition. Whether you are looking to sell a junk car that's been on your property for ages or a damaged car on a tow truck, we will offer you cash for cars in El Cajon.
Here's Why You Should Sell Your Car to Our Junk Car Buyers In El Cajon, CA
The process of selling your vehicle does not have to be difficult and we want you to know that we have made it easy.
In addition to that, our representatives offer the fairest prices for your vehicle. No more disappointment at the dealership and no more rip offs from other companies. We pay you fairly.
Another benefit of selling to our company is that you will not have to smog the car or pass any vehicle emissions test.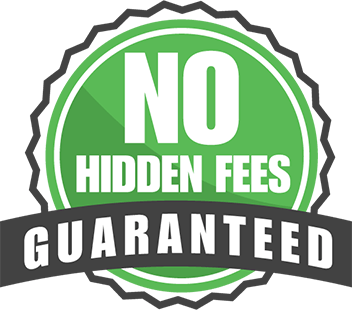 Not sure how to get the car to us?
Have no fear! We will come pick up the vehicle you are selling for FREE and pay cash for cars. Even if it's sitting in your driveway. Yes, you read that right, FREE.
You do not have to pay for a ride, pay for the towing, or leave your house to receive money for your vehicle. All you have to do is give us a call and ask us about our junk car removal offering.
Why Is Everyone Talking About Our El Cajon "We Buy Cars" Program?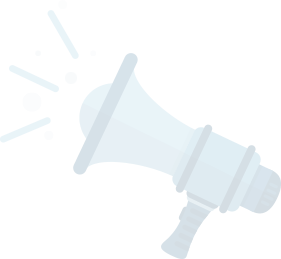 SellMax was first started in the early 1990's based on a simple mission and that was: to help people sell their cars, trucks and vans for a fair and reasonable price.
Selling vehicles before SellMax was a difficult process and one that was not worth the time and energy for the pay off.
This made the car selling process frustrating and many people would simply leave their vehicle in their yards to avoid dealing with it. In fact, you had one of two options for selling:
1. You could advertise your car in the local newspaper and hope that someone responded to you.
OR
2. You could take your vehicle to a local dealer and hope that they offered you more than a couple bucks for your car.
The Goal of SellMax is to make receiving Cash For Cars Simple
The founders of SellMax knew that this could NOT be the only way to sell your vehicle and so they set out on a mission to ensure car selling was easy. Their powerful and effective "Cash for Cars" model became a huge success.
SellMax created a buy-all-cars policy, which helped to open a door for all car sellers including those of junk cars and damaged cars.
SellMax continues to be able to pay fair prices for vehicles and never rips off their customer.
Here's How to Sell Your Vehicle to SellMax Cash For Cars In El Cajon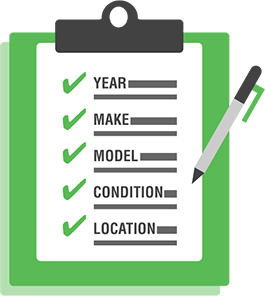 It is important to know that we welcome ALL vehicles. From your RAV4 that no longer starts to the BMW you crashed last week, we will buy your vehicle and make you a fair offer.
The Cash For Cars Process
If you're wondering "How do I sell my car in El Cajon to SellMax"? It's easy. The entire car selling process is designed to be easy and convenient for you. In fact, you never even need to leave your home to do so.
The whole car selling process can be completed in just four steps!
1. Our friendly operators will ask you a few questions about your car. You will provide us with some details including the year, make, and model. As well as the location, and condition of the car.
2. We will provide you with an instant, fair quote for your vehicle.
3. Once you accept the quote, we will then send one of our friendly team members out to your home or location to pick up the vehicle FREE of charge
4. Our crews will perform a quick inspection on the vehicle. They'll need to check the mechanical condition of the vehicle and then they will provide you with paperwork to fill out. Once done, you will receive CASH on the spot
When you work with the team at SellMax, you can be confident that you receive the best, fair cash for cars rate for your vehicle. Plus, we even offer free towing.
SellMax also has a NO HIDDEN FEES GUARANTEED policy, which means that the price you see is the price you get ,and you do not have to pay any additional charges for us to buy your vehicle.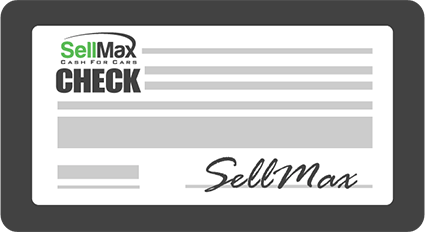 We Offer All The Following Cash For Cars Services in El Cajon, California
· We are fair
· We pay you on the spot
· Free pickup of your vehicle
· Friendly team members
· No hassle
· No hidden fees
· We pay cash for junk cars.
· We also offer an Ecology cash for cars service in El Cajon for those looking to get rid of scrap cars.
· We will buy your car without the title and tow it away for free.
When you want to sell your car in El Cajon, you can call our team! Don't waste time posting ads in the local newspaper and definitely, do not take your vehicle to the local dealer, where they will just turn you away or they'll pressure you into trading the car in.
Count on SellMax today To Get Fast Cash For Cars
Call Now for a FREE Quote
SellMax is ready to work with you and to get the ball rolling, all you have to do is call us today at (619) 810-9332 or use our contact form. When you need to sell a car think SellMax.
We can't wait to discuss your vehicle and provide you with a cash quote that will make you gasp for air.
Stop hesitating and let us give you the cash you deserve for your old clunker today!
We Also pay cash for cars in the locations below: