We Pay Cash For Cars In Coronado, CA
If you have a used car that you either no longer drive or that you are planning on selling to upgrade to a newer vehicle, you may be currently considering how best to maximize the value that you get from your used car. This question is not always as straightforward as it may seem at first. However, SellMax is your solution we can help you sell your car for cash in Coronado Island. We take cars in all conditions, and we regularly recycle cars to help keep the environment clean.
Here is why you should use our Coronado Based Cash For Cars Service
Many used car sellers are tempted by the prospect of higher private-party values that can be had when selling their own vehicles. But these numbers can be deceptive for all of the most valuable used cars. The truth is that selling your own vehicle is tough business. You will be assuming some of the reward but also all of the risks, costs and responsibilities of a used car dealership. Some people, especially those with a high level of mechanical skills, salesmanship ability and risk tolerance, are able to carry out these tasks. But the truth is that most people are not ideally situated to make selling their own vehicle the most attractive option.
The hidden costs of selling your own car In Coronado, CA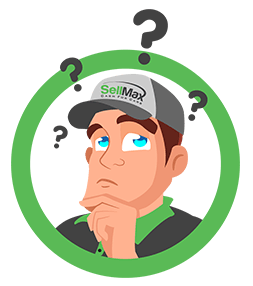 Just consider some of these hidden costs to selling your own car:
You can expect selling your vehicle to take up to 40 hours or more. If you make $25 per hour, this will mean you would need to make at least $1,000 more from handling the sale yourself, versus with another method.
You will assume all transactional risks. These include things like bounced checks, acceptance of counterfeit currency and even the risk of being robbed.
You will need to handle all phone calls, ad placements and any needed improvements. In addition to requiring massive time and some technical skills, this also frequently involved large up-front expenditures that can easily run into the high hundreds or low thousands of dollars.
You can expect your car to remain unsold for an average of 60 days. This is the average time a car sits on the lot in the United States before it sells.
With SellMax we pay you cash for cars fast in Coronado
SellMax is a junk car buying service, located in the Coronado area that eliminates all of the foregoing issues with selling your own car. With SellMax in Coronado, all you need to do to begin the process of selling your car is to give us a call at (619) 637-3223, and one of our friendly and helpful agents will give you an instant quote. All it takes is for you to answer a few, simple questions, and you will be given the price we'll pay for your used car. In many cases, we buy cars without the title but it varies on the circumstance.
At that point, you can either accept or decline the offer. If you accept, we'll send a certified car buyer out to your location to look at the car. If the information given on the call is accurate, you'll be handed the quoted amount, in cash, for your car. It's that simple.
We provide junk car removal, and we buy cars running or not in Coronado
At SellMax we'll pay you cash for junk cars and even provide free towing service. We specialize in buying vehicles with mechanical issues such as clunkers, salvage title cars, cars that no longer run, and we will even help you sell a damaged car. If your car is no longer passing the smog test in California, we can help you too.
Call us today, and see how easy getting a fair market price for your car can be.
We Also Service The locations below:
The Average Price Paid For Junk Cars In
Coronado
Why Choose SellMax?
We Buy Nice &
Junk Cars
Fast Service!
Here's Some Other
Popular Services