Have you ever heard the saying "it's only worth what someone's willing to pay for it?" That's true of anything you'd like to sell, whether it's a baseball card, a quilt, or an automobile. The thing is, when selling an automobile, it's not just as simple as handing it over and walking away with the money. The buyer has to test drive it, then there's haggling, then questions about its condition, then more haggling, then there's the paperwork to do, and the hope that the person you're selling your vehicle to is trustworthy. However, when you sell your car to SellMax Cash For Cars, it really is as simple as handing over your vehicle, and walking away with the money. Curious? Here's some more information.
What is Cash For Cars in La Mesa?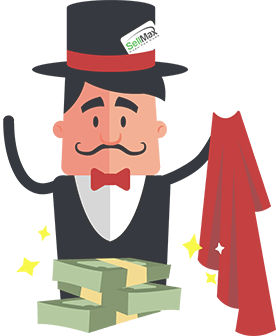 Cash For Cars In La Mesa is a service that pays used car sellers money for their old cars. The service includes a free tow, and payouts on running , junk or damaged cars in the La Mesa, area.
Why Use SellMax to sell your car in La Mesa?
Located locally in La Mesa, California, SellMax Cash for Cars is a company committed to one thing: making it easy to sell your car for cash in La Mesa. We don't sell cars, we don't detail cars, we don't service cars. The only thing we do is buy cars, and so you can be sure that we know what we're doing, and will make the process simple and easy for you. One way we keep it easy for you is by coming to you to purchase your vehicle.

No more driving around, trying to find a dealership to sell your car to, or stressing over a good location to meet with a buyer for them to look at your car. No, we come directly to you, and if you accept our offer, we provide a free towing service to take your car right from your front door, so all you have to do is spend the money you earn from the sale of your car.

Can you help me sell my car in La Mesa, CA?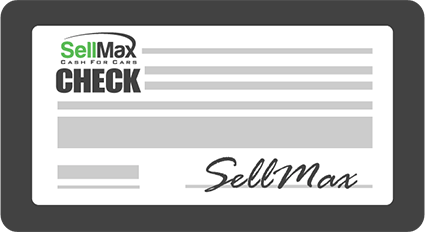 If you have a car for sale in La Mesa, California SellMax can certainly help you sell it. We have decades of experience in the car buying business and we have been making it very easy for La Mesa residents to get cash in exchange for their old automobile.
What is required from me to sell my junk car?
You are required to have proof of ownership and a valid ID card to prove you are the owner of the vehicle. If you've got those two things SellMax can buy your car from you in La Mesa.
What type of cars do you buy?
We buy cars, trucks, vans and SUVS. We purchase cars, trucks and vans that are in good condition, broken down, or no longer operable. So, if you happen to have a junk car do not hesitate to contact our company. Since we've been buying cars for so long we are able to offer free quotes over the phone using our propietary algorithm. This means that you can find out how much cash for your car you can get right away. Plus, we'll even send our tow truck out to offer free junk car removal for those vehicles that are no longer running. All we need from you to get started is some simple car information like the year, make, and model of the car. For example, when you call in for your free quote you might tell us that you have a 2006 Jeep Grand Cherokee for sale. Next, we will get you an offer for your car. It really is that simple.
Ready to get started selling?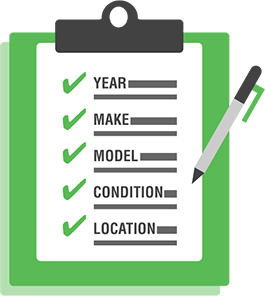 If it sounds like SellMax Cash for Cars is just the solution you've been looking for, all you have to do is call us toll-free at (800) 225-7500 or come in to our local La Mesa office. We'll ask you a few simple questions, such as the year, make, model, mileage, and condition of your vehicle, plus if there's any aftermarket accessories or modifications you've added. Then, we'll give you an offer, right over the phone. This offer is completely no obligation, so if you don't like it, there's no hard feelings, and you're not committed in any way to sell your vehicle.
What happens if I accept your offer on my car?
If you like what you hear, though, we'll send out a professional appraiser to your location to give a good once-over to your vehicle, and make sure everything is in good shape. Then, we'll present a final offer based on what we observe, and if you accept the offer, we'll take if from there. We'll take care of the paperwork from start to finish, arrange for your vehicle to be towed away, and get you your money as soon as everything checks out. We promise you a quick and easy selling experience, and will ensure you are satisfied before we part ways.

So, if you're in the market to sell your vehicle in La Mesa. If, for example, you've got that car you bought you always meant to restore, but never got around to it; or, perhaps, your kids have all moved out, and you don't really need a large SUV just for the two of you; or, maybe you just need some quick extra cash and this sounds like a great way to get it, then contact us at SellMax Cash for Cars, today. We're your local solution in La Mesa to a problem that can be quite complicated if you don't know where to look. We will earn your trust, and you'll earn some easy money.