If you need to sell your new or used automobile today, call SellMax today. When you need money fast from selling your used, new, or broken automobile in the National City, CA, call SellMax and we will buy your vehicle from you today.
Our fast and easy service helps people get quick cash for junk cars. Regardless of your car's condition, we will buy it today. We will purchase each and every vehicle quickly in a process that is speedy and streamlined. Call today to find out how much you can get for your junk vehicle today!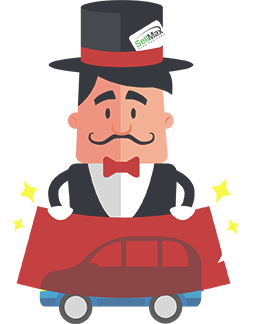 How Our Cash For Cars National City Service Works


SellMax has been providing the National City, CA area quality service for more than 10 years. Our qualified automobile professionals are experts in purchasing used, new, and junk automobiles without causing you stress or worry. Our business model is based around buying cars in bulk.
We aren't looking to resell your vehicle, only to buy up as many vehicles as we can. We will purchase any vehicle, regardless of its condition or damage.
If you need cash for old or junk automobiles, call us today and get a free quote. Take that junk car off your lot today and put cash in your hands. We are one of the major car buyers in the National City, CA area, so selling your car is as easy as picking up the phone.
If you require cash for cars now, SellMax in National City is there for you today. Call us today and we will take your car off your hands quickly.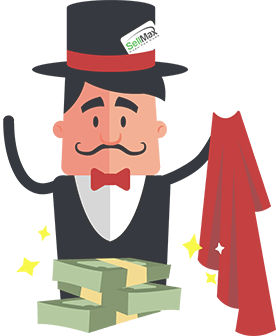 We make it simple to sell a used car in National City



Is your junky vehicle cluttering up your front lawn? Do you drive a car that constantly fails emission tests? If you want to get rid of this junky vehicle fast, Our company can provide you with cash fast.
Our dependent team of professionals work fast to buy your vehicle the same day you call. Even if you car isn't functioning properly, we will come fetch it today. We purchase old, new, and junk cars. It often takes forever to sell a car yourself.
Picking up the phone and answering question after question, only for constant rejection takes forever. Instead of trying to sell your car yourself, SellMax guarantees to put money in your pocket and get your car off your hands.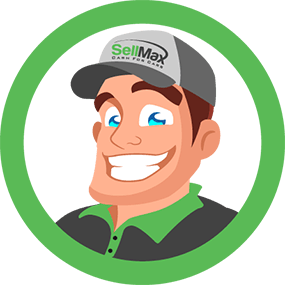 With SellMax, you won't need to keep listening to call after call from uninterested buyers. Instead, you only need to make a single call, to SellMax, and we will give you a reasonable quote right away. At that point, we will send over our team of qualified car professionals to have a look at your car, and if everything checks out, we will take your car right then and there and put cash in your hands.
You can get your automobile off your hands now to stop worrying about selling it and continue doing the things that matter to you. If you want to skip the arduous process of handling questions from uncommitted sellers, putting up newspaper ads and signs in your window, and fiddling with complicated paperwork, one simple phone call will put cash in your hands. Skip the stress and call SellMax immediately. We work with a rapid fire system to buy up as many cars as we can.
We will not hit you with any hidden fees or sneaky offers. We want to make the process of selling your car as simple and as stress free as possible. Our streamlined system makes things easy for both parties, getting your vehicle off your hands quickly and easily.
Why should you Trust SellMax's Cash For Cars service in national city?


Why should you rely on our quick and easy service? If you need to have money in your pocket now, or are simply sick of having your car for sale and you want to put an end to your misery, we can provide you with a free quote over the phone now and buy your car the same day, putting cash in your hands.
We take all kinds of vehicles, including the kinds that constantly fail emissions. Call us to know that your brand new, slightly used, very old, or non-functional vehicle will be gone, and money will be in your pocket. If you can't sell your vehicle or need cash fast, call us now.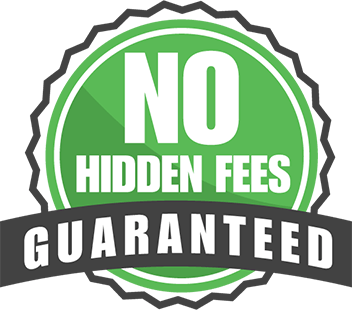 How it works

Want to sell your new, used, or junk vehicle today? Here's how our quick and easy to use system functions: just tell us the make, model, and year of your vehicle, the present state of your vehicle in regards to its functionality, and its whereabouts.
We will give you a ballpark estimate on the spot, right over the phone. If you like what you hear, our team of qualified professionals will head to you, rather than making you come to us.
Most of the time, we can pick up your automobile often right after you call on the same day, taking care of your problem immediately and giving you the cash you need right then on the spot.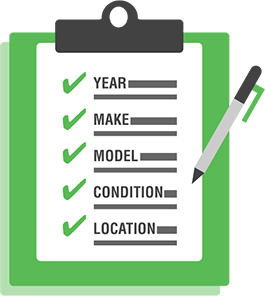 Instead of paying expensive extra fees for towing or wasting your day by driving your vehicle out to us, only to take a cab home, we will come and fetch your vehicle, rather than making you tow it.
Since our business model depends upon the number of transactions, we won't try to trick you or rip you off. What's easy for you is just as easy for us. We are looking to buy your vehicle fast, so your time is our time.
SellMax offers a transparent business model that you can trust. Call us immediately and we will give you a free quote. Allowing you to Get cash for cars in National City.
Contact Our National City Car Buyers today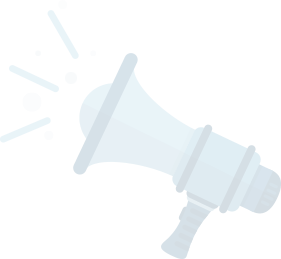 If you want to sell your old car today, pick up the phone today to get a free estimate. Our cheerful customer service team stands by right now, waiting to take your call. We are eagerly waiting to take your new, used, junk, or broken automobiles off your hands today and give you cash now.
Right now, over the phone, we will give you a quick quote. If the quote sounds reasonable, we will come to where you are or wherever is convenient for you, taking the vehicle out of your backyard and putting money in your hands today.

If you live in the National City CA area and need to sell your new, used or junk car fast, pick up the phone and call us.