Sell Your Junk Car In San Francisco
We Buy Cars In San Francisco, California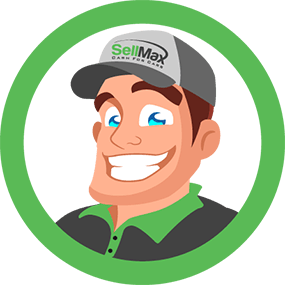 Do you wish that you could say you want to sell your vehicle and cash appear in your hand in San Francisco? Sounds a bit wacky and untrue, huh? Well, we want you to know that it is not that farfetched and it is possible. In fact, SellMax wants to buy your vehicle from you and we are willing to pay top dollar for it too.
Our team is dedicated to providing you with the cold, hard cash you truly deserve for your vehicle. We do not believe in ripping you off or playing games. In addition to offering you the highest prices, we will also purchase your vehicle even if it has been damaged or is a junk car.
We Make Selling A Junk Car For Cash In San Francisco Easy!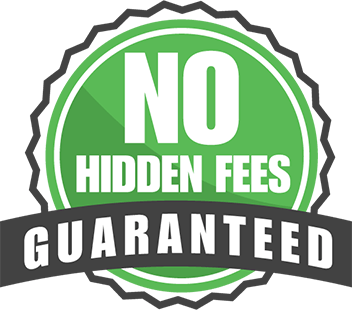 We know that the entire process of selling your vehicle can be difficult. From awkward situations with people you do not know to the uncomfortable haggle at the local dealership, you can stop doing all of it right now. Our streamlined and fair process will allow you to sell your vehicle quickly and for the price that you want.
The team at SellMax is here to walk you through the entire process from start to finish and we will dedicate our time to you if you need any help completing the sale. We want you to receive the cash you want for your vehicle. Our process is simple, convenient, and completely hassle free.
We sometimes hear that customers do not believe that we can offer such a good price on the vehicle. This is often because dealerships and other companies who purchase cars in San Francisco have made you feel this way. We want to challenge you to take our quote to other places and compare it. We can often get you the HIGHEST prices paid for your vehicle.
If you want to sell your vehicle and quit with the games, contact SellMax now.
We Offer Free Towing and Junk Removal In San Francisco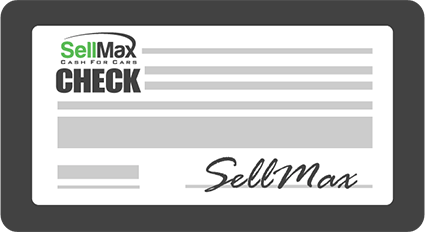 When you think of tricks, you think of a magician or a clown performing street tricks, right? You may, but we are not that. In fact, we are something like a magician, but not exactly the kind you are thinking of. Our trick is one that is simple, but effective and it is turning cars into cash in San Francisco.
Ah-ha! See. We knew you would agree with us that it is similar to magic. Our team can take your junk vehicle and turn it into a stack of cash in your hand the SAME day. No curtains. No lies. No games.
While the process seems simple enough now, that is because Tom and Tony, the founders of SellMax, changed the way you receive cash for your vehicles. Prior to 1990, it was very difficult to try and sell your vehicle. In fact, you had to post ads and go to the dealership, as we mentioned above.
Will You Buy My Car? And How Do I Sell My Car To Your Company?
Tom and Tony created the car buying model and linked it with a buy all policy that is still in effect today. This means that we buy good cars and even purchase junk cars for cash. The plan worked so well that SellMax is all over the US and continues to expand and purchased used vehicle from private parties.
The cash for cars San Francisco model basically says that we will pay the fairest and make our best offers for vehicles. The buy all policy guarantees you that we will buy your vehicle from you no matter the year, condition, model, etc. We take ALL vehicles. We buy crashed cars, damaged cars, wrecked cars, clunkers, and junkers whatever you have give us a call today.
We want you to trust us and feel confident in the decision you made to work with us. Need a bit more convincing? Not a problem.
Do You Really Buy Any Car in San Francisco?
Since you said you need a bit more convincing, we are not afraid to show you why we are the best choice when it comes to helping people sell a car in San Francisco. Let's take a look.
1. Our process is streamlined for ease.
2. We love cars and are knowledgeable about them.
3. We will take any and all vehicles, no matter their condition.
4. We pay the highest prices throughout all of California.
5. Our team members are friendly and helpful at all times.
6. We will tow your vehicle when needed.
7. We pick up your vehicle from any location you desire.
8. We take care of all of the paperwork.
9.) No smog required.
10.) We come to you and we offer free junk car removal.
We told you – we are the best choice. We look forward to hearing from you and we can't wait to see the smile on your face when we hand over the cash for your automobile.
Our Process is Completed in Four Simple Steps
We have told you multiple times now that our process is easy, streamlined, convenient, and simple, but we have not actually told you the process yet. That is what we are going to do right now.
Selling your vehicle in San Francisco can be done in just four steps and from the comfort of your own home. You can even complete the process in your bedroom in your pajamas if you wanted to.
Let's see how it is done.
1. We will need to gather some basic information about your vehicle such as where it is located, its condition, the year, and of course, the make and model of the car.
2. We will provide you with a quote based on the information that you provide us with about your vehicle.
3. You can schedule a day and time for one of our team members to meet you. We will pick up your vehicle or tow it depending on whether or not it is running. Our team member will perform a quick inspection and have you sign a couple of documents.
4. We will hand over the cash and leave with your vehicle in tow.
See, we told you it was easy. It truly is that simple and on top of that, we never charge you any hidden or surprise fees.
Contact Our Office Now for a Quote
If you want to sell your vehicle in San Francisco, contact the SellMax office now and speak to one of our representatives. They will be able to provide you with a free quote for your vehicle.
If You are outside of San Francisco you may want to check and see all the places we offer cash for junk cars in California. A few of them are below: