How To Sell Your Car To A Dealer
Blog/ How To Sell Your Car To A Dealer
---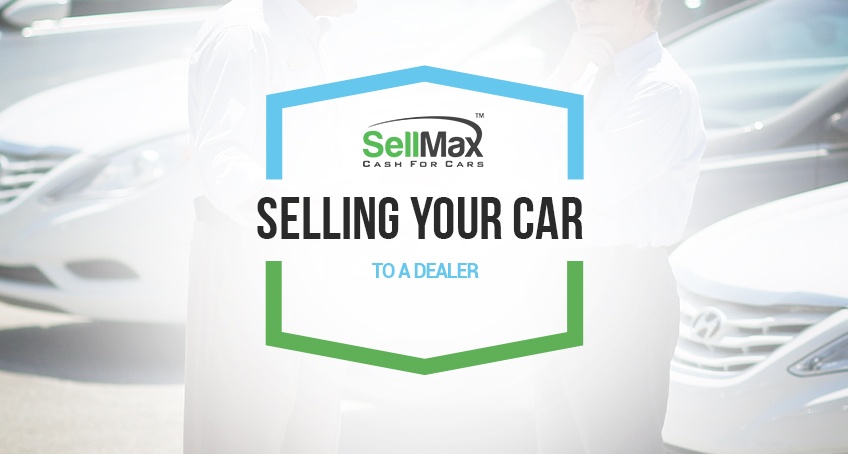 AuthorSarah RobinsonCategory Selling A Car
If you think it's time to sell your car then you've got two options. It's either you sell your car to a dealer or you sell it to a private buyer.
Now, selling your car to a private buyer will get you close to its retail value, but it also comes with the risks of having strangers coming to your home and a lot of time investment and efforts. Let's not forget to mention the numerous calls, emails and many deciding to cancel on you at the last minute.
"What if I want to sell my car to a dealer?"
Well, if you're asking this question then you care a lot about your time. We're also sure you'd have other questions as well that you'll need answers to.
That's why we've written this article to tell you all there's to know when you want to sell a used car to a dealer.
Ready? Great, let's begin.
Can I Sell My Used Car to a Dealer?
Yes, you can sell your used car to a dealer. All you'll need to do is to get in the car and drive to a couple of dealerships in your area and you'll surely get it sold that same day.
You'll find out that most of the dealers you come across are willing to make you an offer for your car. However, the question is if it'd be a good offer. The major factors that affect the price you'll receive from a dealer would be the mileage and the condition it's in.
Also, unlike when you sell to a private buyer, a dealer will offer you a wholesale value for your car as they're looking to make a profit off it in the end.
Can I Sell My Car to a Dealer Without Buying a Car?
There's a popular notion that all dealerships will want you to buy a car from them before they buy yours. This is not always the case. If a dealer is bent on you buying a car from them, they'd have their reasons and if you're not interested, you can always move to the next dealer.
How to Sell A Car to a Dealer.
If you've decided to sell your car back to a dealer, you might feel a little intimidated and wonder how you can do it right. Don't worry we've got you covered.
Here are some tips to help you get the most [possible] from your dealer:
Know What Your Car is Worth.
Before you take your car to a dealer, make sure you've got an updated knowledge of its worth. You could check out the market value using NADA to give you a good value for negotiation with the dealer. You should know that most dealerships won't offer you the same value as you'd see on NADA but it would, at least, let you know what your car is worth in the market.
Make Your Car Presentable.
When you take your car to the dealer, it'll be inspected for flaws. The dealer does this to see what they can use against you when it's time to negotiate. So, this leaves on you a responsibility to do the little fixes you can afford before you take your car to a dealership.
We don't recommend you changing or repairing your car's bad transmission when you sell it but you can fix an oil leak from your car's gasket, cover up scratches or replace the taillights.
We know that, unlike houses, you can't regain the money you spent on your car but it would be unpleasant if the dealer deducts about $1,000 off what they're offering because of an oil leak that $20 could have fixed.
Get as Many Quotes as You Can.
Don't just take the offer from the first dealer you visit. Visit as many dealers you can and make sure they inspect your car before they give you a trade in car quote. Doing this is like making the dealers compete to give you the highest value for your car.
If you've also got plans of getting a new car from the dealer, never mention it till the deal is sealed as most dealers could raise the price of the new car to offset what they're paying for your used car.
Close the Deal.
Once you've agreed to an offer by the dealer, the paperwork will begin. As long as you have the documentation ready – which you should – the whole transaction could be completed immediately. Some dealerships take a longer time and you'd have to wait for a day or more.
Old, Damaged or non-running cars?
Many dealerships do not purchase cars that do not run or buy your car with a blown engine so if that is the case you might have to find a different route. The reason being, is these dealerships do not have a market to resell these cars.
The Best Alternative to selling a car to the dealer.
If you're not interested in wasting time and efforts with selling your car privately to a buyer then selling to a dealer will be better.
Indeed, a dealership can save you time and be ready to take your car off you faster than a private buyer but you might not like the thousands of dollars that you're about to lose. Don't also forget that you'll have to take your car from dealer to dealer for all the inspection and negotiation to take place.
So, is there another alternative available to selling my car to a dealer?
Good news…there is. SellMax is the best alternative. Say goodbye to stress, time-wasters and inconveniences. SellMax will take any car, in any condition. We pay cash for junk cars too. This means we will help you sell a salvaged car, or sell a car for parts.
How? It's Simple.
First, make use of our free online car valuation calculator to see what we're offering you for your car. It's obligation-free and you can accept it, only if you like it. No pressure at all and it won't suddenly change.

Like what you see? Great. You can accept our offer and we'll get in touch to book a time and place that's convenient for you and we'll come over.

Once our experts get to you, they'll inspect your car and go through some little paperwork with you to make sure everyone is satisfied.

What next? We pay you and tow your car away for FREE.

We Buy Cars, Trucks, Vans, SUVS, and even classic cars. So, give us a call with whatever you've got.
Sounds like music to your ears? Amazing.
Don't waste any more time, Get an online quote for your junk cars now!