How to Safely Sell a Car on Craigslist.
Blog/ How to Safely Sell a Car on Craigslist.
---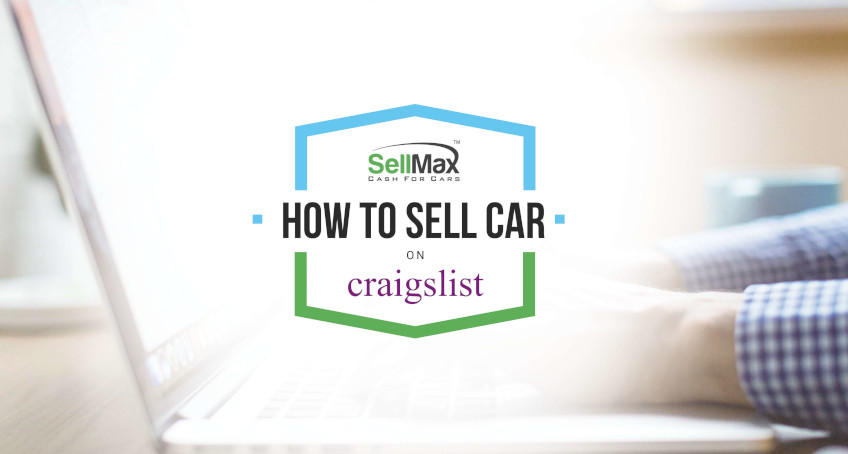 AuthorSarah RobinsonCategory Selling A Car
If you've decided to sell your car instead of trading it in, you should consider placing it on Craigslist for free. Craigslist is a free online classifieds site where you can easily post items for sale, buy items, hire services, etc. So, if you're not in a hurry to sell your car but would want to take your time and make sure you get a good value for it, you should give Craigslist a shot.
If you want to know how to list your car on Craigslist, here are the steps that you would need to take…
Determine Your Car's Market Value
Don't just cook up a price for your car. First, gauge your cars value by comparing it with others on the market. Search for the same make and model of your car to see their price listings and how many you would have to compete with for buyers. Doing this would help you figure out a good price to sell. Once you've made up your mind, add a little amount to your set price to give enough room for negotiation. When negotiating, do your best to be as polite and respectful as possible and feel free to walk away from a deal if you don't like the offer price.
Get Your Car Ready For Sale
Before you try to sell your car, you've to make sure it's in good condition. You wouldn't see a car that looks dirty and old and still want it, right? Your car's appearance could make it stand out in a sale especially if the competition for selling used cars in your area is high. Start by cleaning your car's interiors. Get rid of the trash and empty the consoles. Clean the consoles, cup holders and steering wheel with a good car cleaning product. Wipe off fingerprints from the glass and empty the contents of your glove box leaving only the owner's manual inside. Next, you should wash your car and have its exterior waxed or buffed so it can shine as new along with its wheels. Once your car is all cleaned up, you can park it in the garage if you want.
Take Good Photos of Your Car
Craigslist limits you to just four photos so, you should make sure you take good pictures that bring out the best features of your car [take photos of the exterior and interior]. Loading the photos taken on Craigslist can seem time-consuming, but it would help you in receiving more responses to your ad than when there are none. If you feel the photos don't do your car enough justice and that it would be a lot of work to keep emailing more pictures to potential buyers on request, then you should host them on a photo-sharing site and add the link in your ad for buyers to click on to see more quality pictures of your car.
List Your Car on Craigslist
After you've determined the market value of your car, cleaned it and taken good photos, then you're set to list your car on Craigslist. Go to the website and select your city, click "post to classifieds" and make sure to click on "cars by owner" when selecting the type of posting. You'd be notified to write a description of your car. Be as descriptive as you can by taking the time to write all the details needed to help "sell" your car. Don't try to hide the problems your car may have as it would still be discovered anyway, so be honest from the start – it will also save you and any interested buyer a lot of time. Before the final posting, Craigslist would send you an email, containing useful instructions on your ad, to verify if your ad is legitimate.
How to Sell a Car on Craigslist without Getting Scammed
There are a lot of scammers on Craigslist and it's important to not fall for them. Don't include your phone number on Craigslist, give out your financial information, or accept personal checks. Also, make sure that money orders are legit. When showing your car, go with someone and meet at a public place [preferably a bank parking lot]. If a deal seems shady, go with your guts and walk away from it. It's better to lose a potential sale than to lose everything. If the prospective buyer asks to test drive the car, you can allow them to as long as they leave their license and keys with you as collateral. Stay safe!
Selling a Junk Car on Craigslist
If you're trying to sell your old junk car on craigslist, you're likely to discover that few or no offers would be received on it. This is because potential buyers in search of cars on Craigslist aren't looking for a junk car but one in good condition. As a result, most of the offers you might get on your ad might turn out to be scams rather than legit bids. It may take a few weeks to realize Craigslist isn't the best bet for getting your junk car sold. Alternatively, you could look out for and opt into other options available for your junk car, right away.
SellMax is your best bet when it comes to getting your junk car sold online from the comfort of your home. We take your car and leave you with cash, just like magic! Given your car details and a description of its condition, we'll give you an awesome quote for your junk car. It's as fast and easy as it sounds, in fact, we aren't picky when it comes to cars…plus we offer free junk car removal. Get your offer now from SellMax and leave the rest to us.