Sell My Classic Car
Blog/ Sell My Classic Car
---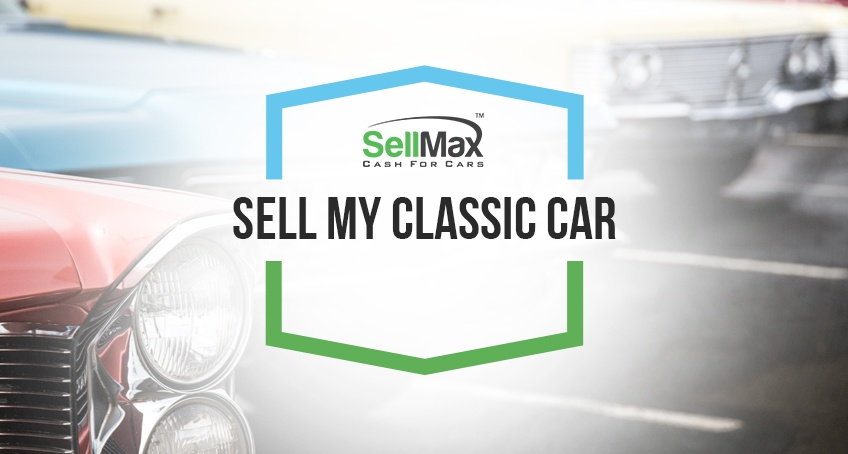 AuthorSarah RobinsonCategory Selling A Car
You'd agree that someone you know or come across has bought or sold a used car at least once in their lifetime. What about a classic car? A classic car might be a bit different but it's still a used car and is much older than the average car you'd find on the market.
When you reach the point where you say, "It's time to sell my classic car," then there are some options you'd likely consider.
You could decide to trade it in at a dealership but if you're looking for a good sale, selling it to a private buyer will meet that need.
Now you ask, "How can I sell my classic car fast?"
This means dealing with strangers appearing on your doorstep, countless emails or phone calls and more hassles with no serious buyers are out of your list.
Well, this is where SellMax saves the day. If you're looking for the best place to sell classic cars or old-timers then you're in the right place.
How Much Is My Classic Car Worth?
You should know that getting a fair price estimate on a classic car is not usually as straightforward as when you've got a modern and more common car.
If you're bent on selling your car privately, setting the right price is very vital. If you price it too low, you'd be losing a lot and if you price it too high, finding a buyer will be quite difficult as well.
With that said, if you're looking to sell your classic car and want to know how much it's worth, you're welcome to use our obligation-free sell my car online quote form.
All you'll need to do is provide the details required of your car and you'll get an instant quote. It's obligation-free because you're not pressured to take the offer or required to buy anything before your quote is provided.
The offer won't suddenly change, in case you need to do some thinking and make up your mind. Also, be sure you don't confuse your classic car with a clunker they're completely different things.
Who Buys Antique Cars? – We Do!
Avoid all the hassles of selling your classic car privately and sell to us at SellMax today. The process is simple and straightforward and we buy any classic car for cash.
Why Us?
We're Not in Any Way Picky. We love all cars equally, no matter the state they're in. Your classic car doesn't have to look like it belongs in a showroom before you come to us. We'll take it as it is and find a good home for it as well.

We Love What We Do. Everyone from our customer support team to our car experts come to work with a drive to help used car sellers like you and offer you unconditional support in the process. We love what we do and it's easy to tell from how we approach making your experience worthwhile.

We Love Making Things Easy. You'll see this even in how our car buying process works. Nobody likes things being complicated and we aren't left out either. Everything has been streamlined to be as easy as possible from our instant quotes, free towing, minimal paperwork to instant payment without stories.

After-Service Support: We won't suddenly neglect you after the transaction.If you've got anything to ask or clarify, our customer support team is always happy to help on the other end of the line. Feel free to talk to us about your concerns…we love to hear from you.

No Hidden Fees: We won't suddenly hit you with nasty fees or charges. No stories either. We pride in making every transaction with us to be as transparent as possible. Being involved in honest business remains our focus at all times.
How Selling Your Classic Car Works:
Selling your classic car to us is as easy as these four steps:
Free Car Valuation: We'll like to know about your old-timer. Tell us about the year, make, model, its condition and where it is via our short online form.
Receive an Offer: You'll get an instant, fair offer. You're under no obligation to accept if you don't want to.
Schedule a Pick-up Time: Once you've accepted our offer, we'll book a time and location that suits you and take it up from there. We'll come to you to complete the transaction, so you don't need to bother about getting to us.
Get Paid Instantly: Our car experts will carry out a quick check and carry out some minimal paperwork with you. Once that's done, we'll tow your car away for FREE.
We will take any car in any condition. We buy junk cars, parts cars, and we'll payout cash for your junk cars too.

With SellMax, You'll Be Saying Goodbye To:

Expensive Ads, time-wasters and numerous calls that don't always convert.
Fear of having your car stolen or damaged on a test-drive.
Strangers who can always change their minds.
You won't also be worried if your buyer's payment will clear or not, if the buyer will be insured or how long it'd take for a good buyer to show up.
What else can be better than having all these headaches cleared with SellMax? Finally, the popular question," Where is the best place to sell my classic car?" has been answered.
We Know You Need:
To sell your classic car fast.
A friendly and hassle-free service. = A convenient car pick-up at no added cost.
The best price for your classic car.
Prompt payment.
If this sounds like you and meets your needs then you shouldn't waste any more time, give us a call and Value Your Classic Car Now.
Know someone who needs to read this? Great! Do well to SHARE.