Find Out About The Best Companies That Buy Cars
Blog/ Find Out About The Best Companies That Buy Cars
---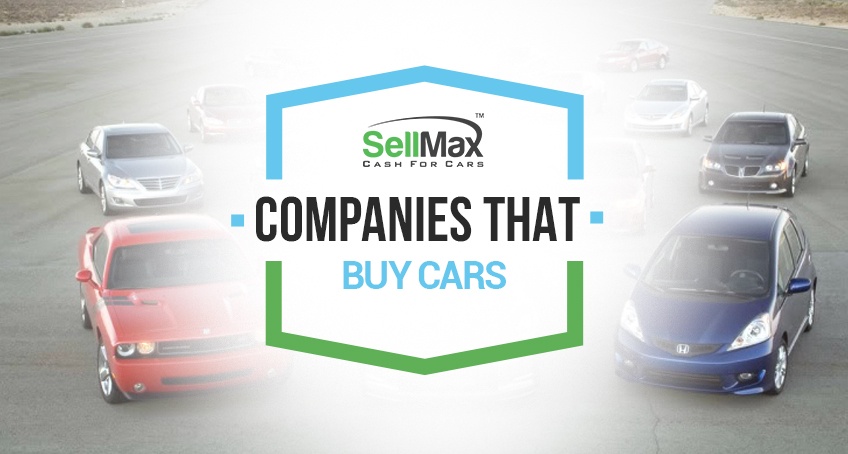 AuthorSarah RobinsonCategory How To
If you're here, you must have gone on Google to do a quick search of "Companies that buy junk cars". If we're correct then that means you're looking to sell your junk car for cash. Well, you're in the right place and at the right time.
At SellMax, we buy junk in all conditions – running or not but we do more than that as well. We also take the time to enlighten our customers on everything they need to know about selling their junk cars.
That's why we wrote this article in the first place.
If you don't want to go in for all the details and you're just looking to get a fair offer for your junk car then you can sell your car for cash online right now.
But if you enjoy learning everything there's much to learn about the junk cars industry before making a decision so read on.
It will be worth your while…
Companies That Buy Junk Cars.
When it comes to getting cash for your junk car, there's no need to go about it alone. There are many companies out there that are willing to take your junk car off your hands. Hence, the search for companies who buys cars that don't run? isn't usually a tough one.
Some dealerships will also be willing to buy your clunker but most times this usually comes with a condition…you might be required to buy a car from them as well.
If you're still wondering what a junk car is or if yours is one then we'd like to clear the air on that before we go any further.
Is your car in a bad shape? What we mean is, are you dealing with a blown head gasket, bad engine or a leaky radiator? Or is your car so wrecked from an accident that it doesn't make financial sense to have it restored to its former glory?
If you answered 'Yes' to any of these questions or your car seems to be in a far worse situation then you've got yourself a junk car.
Now, most companies that will want your clunker won't know how much repairs that your car would need to get it to a reasonable state. Besides, they wouldn't be able to take it for a test drive either and since they'd need to assume the worst, you shouldn't be expecting as much as you hoped from them.
This is because most junk car removal companies will be looking to rebuild your car and have it resold to make a profit and in this case, they won't be willing to pay much so that they don't run at a loss.
So, selling a junk car for good cash might seem like a tough sell but it's different, with SellMax.
Selling Your Junk Car to a Junkyard.
Indeed, selling your junk car to a junkyard might seem quite easy – all you'll need to do is to have it towed there so that it could be weighed and then receive cash for it.
Sounds pretty easy, right? Well, it does until you look at the major downside…money.
Since you're taking it to the junkyard, it's as good as selling a car for scrap and it'd be priced as scrap metal. You won't get the best offer for your car by scrapping it as all you'll get is a flat rate per ton. That's it.
It won't matter if you just changed the car seats a few weeks back or if you've got the best wheels, you'll still get the same low offer. Let's not forget that you'd pay for it to be towed to the junkyard as well. You probably didn't see that coming.
Are There Towing Companies That Buy Junk Cars?
Yes, there are. Our advice? It's better to sell your junk car directly to a junkyard or an auto recycler than selling it to a towing company. This is because towing companies act as a middleman between you and the junk car buyer be it a junkyard or another company interested in junk cars. That's not all. You'll need to pay for the car to be towed and also pay an extra fee for finding a junk car buyer and selling it off.
So, if you're looking to cut costs and be left with more money in your pocket then this won't be the best option for you.
SellMax: The Best Alternative.
If you want a competitive offer for your junk car without the hassles and extra costs then SellMax is the best way to go.
All we need from you is some details about your car that will help us give you a fair offer and if you like it, you can accept it. There are no hidden costs or any obligation to accept our offer if you don't want it plus our offer won't just change overnight. We take our customers' trust very seriously.
With SellMax, there's only one thing to lose…your junk car.
There might be many companies that buy junk cars out there but there can only be one SellMax. Many people might claim to give you the best offer for your clunker but there can only be one guaranteed SellMax offer that you can trust.
Here's How It Works:
Tell Us About Your Car: We want to know about your car's model, make, year, condition and location via our online form. This will make it easy for our experts to give you a fair quote a few minutes after you submit the details.
Accept Your Offer: No pressure here. If you don't like what you see, you can let it go but if you do then go ahead and accept it. What we can guarantee you is that you'll be receiving a competitive offer at no extra cost.
Schedule a Pick-Up: We'll come to you when you want and where you want. Once our experts arrive, they'll go through minimal paperwork with you after a quick car evaluation.
Get Paid: Once everyone is happy, we'll tow your car away for free and leave you with cash in place of your junk car.
Remember we buy cars in any condition. We'll even help you sell a truck online, or a classic car.