Figuring out what to do with an old vehicle in Poway, CA can be one of the most difficult decisions you face. After all, you want to make sure you get a great offer for your vehicle, and you also want to get rid of it as quickly as possible. There are many reasons why it might be time to sell a vehicle you have. Perhaps you're buying a new vehicle, but don't trust the dealership to give you a good value for your trade. Maybe a loved one has passed away and left you with a car you don't need or want.

Or, it's possible that you're entering a new season of life, and don't need the same number of vehicles as you've had previously. For example, maybe you're an empty nester, and don't need that minivan to haul everyone around. Or, maybe you're moving to a major city, and realize that public transportation will be enough to get you where you need to go. Whatever the case may be, when it's time to sell your car, you can trust the pros at SellMax Cash for Cars in Poway, CA to make the process simple, give you a fair offer, and get you the money you deserve quickly.
Why Choose Our Poway Cash For Cars Service?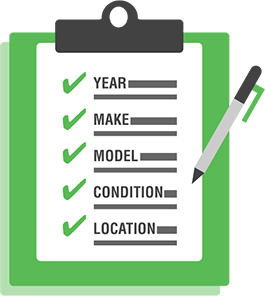 At SellMax Cash for Cars, we strive to make the car-selling process as quick and easy as possible. That's why we're locally located- we have an office right in Poway, so we can come to where you are quickly to evaluate the vehicle you want to sell. In addition to being easy, it's also safer than selling your vehicle to someone off the street. Sure, they might be trustworthy, and hopefully they are, but even if you meet in a location away from your home, you're still revealing a lot of personal information when you hand over the title, and trusting someone you've never met to drive you safely when you go on a test drive.

With SellMax Cash for Cars in Poway, CA, you know you're dealing with a reputable company, and we can come directly to you, at home or even at work, to take a look at your vehicle and take if off your hands. Plus, once you accept our offer, we provide free towing services in Poway, so all you have to do is decide what you're going to do with the money you just earned.

We buy junk cars, damaged, cars, salvage cars and wrecked cars in Poway. We also buy nice cars too. In addition, we are one of the top auto salvage yards in poway California to consider selling your junk car to. So if you've got a clunker don't hesistate to call us because totally junk cars are ok with us too. Individuals often ask us what the auto salvage value for their car is, and it really depends. The scrap value of cars fluctuates so it is best to call us to find out what the current value of your car is.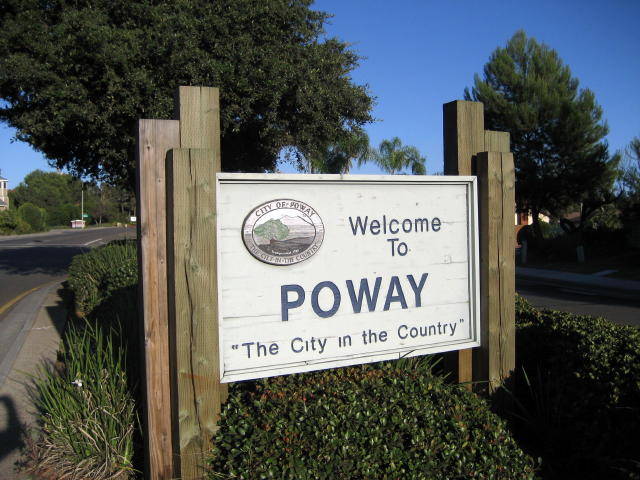 That sounds great. How does selling my car in Poway, CA work?

We make the appraisal process just as simple as the final selling process. Just give us a call at (800) 225-7500, and tell us about your vehicle. We like to know the year, make, model, mileage, and condition of the vehicle, as well as any modifications you've made or accessories you've added. Once we have that information, we'll provide you an offer over-the-phone.

If you agree to the offer, we'll send out one of our appraisal professionals to look over your vehicle to ensure it matches our expectations, and you weren't selling yourself short when describing it over the phone. Then, once the offer is finalized, we'll take care of the paperwork, and get you a check as quickly as possible. After that, you're done. It really is that easy.

Selling a car can be stressful, but with SellMax Cash for Cars in Poway, CA the most stressful part of the process truly does become deciding what to do with your well-deserved money. Call us today to get started.