Cash For Cars In Encinitas Made Easy!
Each year in California, hundreds of thousands of people choose to list their own car. While this can prove to be a good way to sell their vehicles, many people underestimate the real amount of time and effort involved in selling a used car as a private party.
We Make It Easy To Get Cash For Junk Cars In Encinitas, California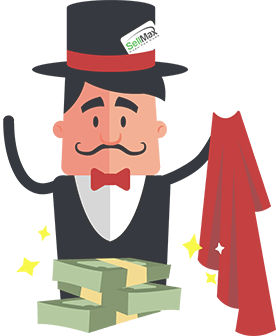 Not only can preparing a car for sale take a tremendous amount of time, it also frequently involves costly last-minute repairs and even assuming physical risk, especially with crimes like Craigslist robberies on the rise across the nation.
This leads some people to give up on selling their own used cars or to not try in the first place. In many cases, these car sellers ultimately turn to dealerships, trading in their used vehicles for lot credit. This option, while able to save time and direct costs, is often the worst overall option. For example, on any car that has a potential private-party value of less than $5,000, a dealer trade in will typically net the seller close to $0. This is because the dealer will not only usually offer far less than the true value of the car, but they will also pay in lot credit, forcing the seller to use the value of the sale to buy products with hugely inflated prices.
We Are The Best Option To Sell A Car For Cash In Encinitas
While some people have the mechanical skills, patience, salesmanship, risk tolerance and cash reserves for repairs that are required to profitably sell their own vehicles, the truth is that most people who attempt to sell their own cars don't. But there is a simpler solution to selling your car, one that can net you about as much as selling to a private party, without any of the risks, hassles and costs of doing it yourself on the open market.
We Buy Cars Running Or Not In Encinitas
SellMax Cash For Cars is a service that buys used cars for a fair price throughout the Encinitas area. All you must do is call our office at (760) 512-1242, and one of our helpful, friendly agents will give you an instant quote. All you need to do is answer a few simple questions in order to sell your car for cash.
Once you have a quote, you are free to accept or decline it, with no obligation on your part whatsoever. If you accept, we'll send our junk car buyers out to your home, office, or wherever the car is located. If the information provided over the phone checks out, the buyer would hand you cash for your car. It's that easy!
When you contact our company, you can expect the entire process to take less than a half hour of your time. It's quick. And all our agents are certified. They've been carefully vetted and given background checks, so you won't have to worry about the problems that come with dealing with the general public.
We Buy Junk Cars And Damaged Cars In Encinitas
SellMax will give you an offer on your vehicle, no matter the condition. Even if your car is old, high-mileage or doesn't currently run or drive, SellMax will have an offer for you. This means that in the case of much older or disabled vehicles, you won't need to pay a tow truck or take nothing to have someone take it off your hands. When you sell your car to our company, we always provide a free towing service as we specialize in junk car removal.
Here's a few examples of cars we buy:
We pay cash for clunkers
We purchase salvage cars, damaged cars, and wrecked cars
We buy cars without titles (restrictions apply and the car must be paid off)
If your car won't pass the smog test in California, we'll still purchase it
We provide car recycling so we will even purchase scrap cars
We Also Service The locations below:
The Average Price Paid For Junk Cars In
Encinitas
Why Choose SellMax?
We Buy Nice &
Junk Cars
Fast Service!
Here's Some Other
Popular Services