Use Our Scrap Car Value Calulcator Below
Blog/ Use Our Scrap Car Value Calulcator Below
---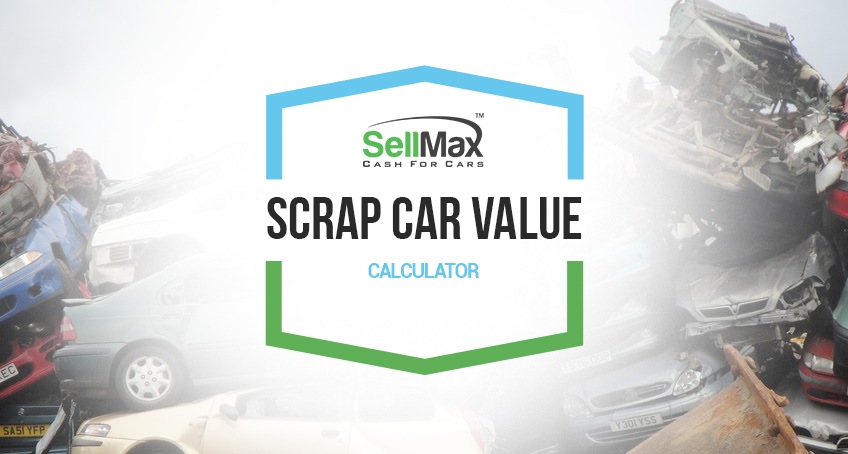 AuthorSarah RobinsonCategory Selling A Car
If you're reading this article then you must have been asking yourself time and time again what scrap value is or even if there's anything like a car scrap metal calculator.
If this sounds like you then we also believe that your car has died, gotten totaled or it has become so old that everyone considers it a junk car.
At this point, you must think that you're out of many options. The good news is…you aren't.
All you need is to understand or know the scrap price of your car. This will help you find how to get a better payout off your car.
Want to know how? Keep reading…
What Does It Mean for a Car to Be Scrap?
Before we go any further, we'd like to clear the air on what it truly means for a car to be referred to as 'scrap'. For your car to be scrap, it means your car has become practically unusable and looks like it's better recycled either because it has become ruined due to negligence, the passage of time or it has become damaged beyond repair.
Most times, scrap cars are missing valuable components and then no matter the amount of money or labor you invest, they're no longer roadworthy. Most of the time, it seems all you can do is sell the car for parts – if needed – to get some reasonable amount so that the whole car isn't a total waste.
Some Other Reasons Why Your Car Might be Classified as Scrap
How Do You Calculate the Scrap Car Value of a Car?
You might be wondering how 'scrap car' values are determined. The main indication is how much your car weighs. This means the heavier your car, the higher its scrap value.
When your car has officially reached its end and you decide to sell it to a scrapyard, it would be crushed and its metal is recycled and used for other cars or other products.
The make, model or engine of your car are part of the factors that can affect your car's scrap value. There are, however, some car collectors who might be willing to offer you a high price for your scrap car instead of the usual scrap metal value per ton. Well, they'd only do this once they know or believe that they'd make more profit out of recycling your car. This works particularly well if you are selling a classic car.
Calculating your car's scrap value is quite straightforward. Like most used cars, the depreciation continues as time passes. So, if you got your car for $30,000 originally then it might be worth $10,000 or less after seven years.
In any case, using NADA guides or KBB to get an accurate scrap car value isn't so reliable. This is because many dealerships and junkyards or junk car buyers will be looking to lowball even used cars that are still in perfect conditions just to cover up for their profits and to reduce their costs.
So, if you're looking to sell your car to a scrapyard then you shouldn't be surprised if you're offered less than $500 for it.
The reason isn't so far-fetched. The prices of metal have fallen so low that scrapyard dealers are always looking to offer low prices to make some profit. Like that isn't enough, they'd expect you to have the car towed to the yard yourself which even drains your pocket further.
If you decide to harvest the valuable parts from your car and sell to a part recycler, you could make more than selling to a scrapyard but it wouldn't exceed $500 as well.
So, if you're looking to get a fair scrap car value then you should get a second opinion so that you can compare and choose what's best. The easiest and fastest way to do this is to make use of our online scrap car value calculator.
How to Use Our Scrap Car Value Calculator.
At SellMax, we're concerned with making the process of getting rid of your scrap car to be as hassle-free as possible and also give you the best offer for your car along the line.
Our car valuation model works based on your car's make/model, year and condition. You'll get an offer from us in a few minutes!
Once you accept our offer, we'll come to you and tow your car away for free and leave you with a stack of cash behind.
How It Works:
Enter Your Car Details: We just need your car's details. Once you fill them in, you'll receive an obligation-free and guaranteed offer shortly after you submit the details.
Accept your Offer: Like what you see? That's great. Go ahead and accept the offer. If you need to think about it then you're free to as the offer won't suddenly change. Our company is built on transparency and honesty. You can always return to accept the offer when you've made up your mind to then, we'd take it up from there.
Schedule a Pick-Up: We want to come to you wherever you are and whenever you want us to. We weren't joking when we said we cared about your comfort.
Get Paid: Once our car experts get to you, they'll carry out a quick evaluation, go through minimal paperwork with you and once everyone is fully satisfied, we'd be on our merry way. We won't leave without dropping your stash of cash of course.
In many cases we can even help you sell your car without the title.
That's how it works. Easy, reliable and fast.
When you decide to let us do all the work and go through all the hassles for you, you'll discover how easy it is to sell your scrap car from the comfort of your home without lifting a finger – except when using your phone.
So, what's holding you back? Join our list of happy customers and get your offer now.