KBB Instant Cash Offer Review VS CarMax
Blog/ KBB Instant Cash Offer Review VS CarMax
---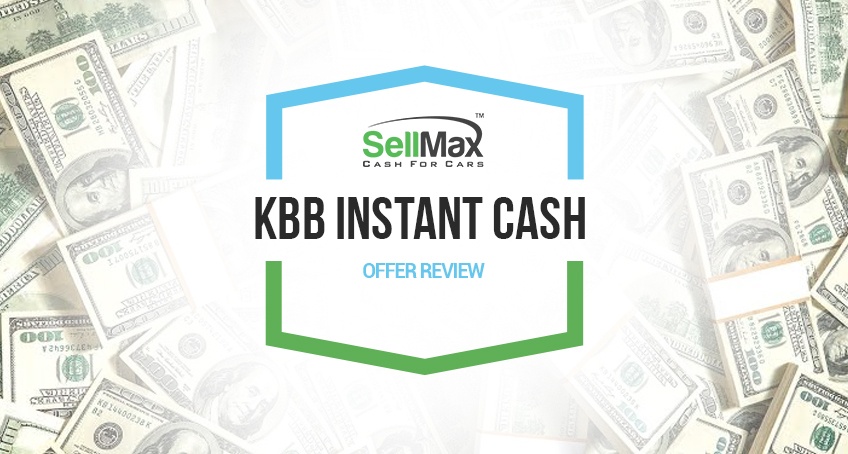 AuthorSarah RobinsonCategory Selling A Car
Many people ask this same question over and over again, "Is KBB reliable, accurate and do they offer the highest instant cash offer?"
It's a common question that you'll find on discussion forums about used cars and the likes.
You're probably asking yourself that same question most especially if you've got a car that you need to get rid of.
Well, just before you make your final decision, you should read our review on KBB's instant cash offer.
We're pretty sure you'll be well-informed after reading this.
Let's begin…
KBB Instant Cash Offer: How It Works.
KBB was first published in 1926 as a price guide with a simple list of cars and their prices. Today, KBB offers guides for used cars, old cars [back to the 1940s], motorcycles, recreational cars and new cars.
So, if you've got a car that you're looking to sell and you decide to make use of KBB, there are three values you'll get from the site based on the conditions, mileage, make and model of your car.
They are:
Trade-in Value: What you should expect from a dealer.
Retail Value: What a used car dealership will offer you.
Private Sale Value: What you should expect selling it to a private buyer.
Many people seem to rely greatly on the values they get from this site as it has been around for many years.
Once you've provided them with the needed information about your car, they'll issue you an offer that you can redeem during business hours at any dealership that they enlist after inspection. The offer is also valid for only three days [excluding Sundays].
Is KBB Cash Offer A Good or Bad Option?
There are some issues with how accurate the pricing of KBB is and here are the factors that affect their values:
Customer/Seller Bias – Many people usually think that the car they're about to sell or trade-in is in a better condition than it is. Hence, if you happen to miscalculate or assume that your car's condition is perfect for sale or a trade-in, you might be in for a big disappointment. This is because the reality of KBB's valuation structure won't match your expectations.
Price Lags – KBB makes use of demand and supply in tracking car prices. Bear in mind that it usually takes some time for data and analysis to get to KBB. As a result, they end up being a couple of days behind in getting the information they need to collect and adding them to their price listings. This is like following the 'money trail' instead of the other way around. Therefore, the prices you see listed on the website won't always reflect or be the most recent economic conditions or trends.
Inconsistent Data – Due to this, many people and also dealers tend to make use of other sources to be sure that they're getting the same values or something close. Many car dealers don't use KBB for their wholesale values. Most make use of other websites that aren't always available to the general public.
Besides these listed factors, KBB, in many cases, tends to give fair offers for used cars but they're quite selective.
They're less interested in cars that are very old or damaged in some way. So, if you've got an old car or it's in poor condition, you shouldn't be surprised if you get very low offers on it. Most of their participating dealers are also looking for a steal price and won't give you what you want without a lot of haggling.
How to Get A Better Instant Cash Offer.
If you're looking to get a competitive, fair instant cash offer on your car then you're better off with SellMax.
At SellMax, we love all cars equally and won't ever run out of homes for them. It doesn't even matter if your car runs or not, just fill our short online form and you'll get an instant offer. We even calculate totaled car values instantly.
You can call us too if you prefer that, we just want to get a few details from you about your car. This will give our car experts the information they need to give you the best offer for your beloved car.
The good news is…our offer is obligation-free and won't suddenly change or expire. So, if you're not happy with what we're offering then you don't need to accept it neither do you need to buy anything from us to get the quote.
If you like what we're offering then we'll be more than happy to do business with you. Our professionals will come to you at your set time, and tow your good car away or provide junk car removal [free of charge] and pay you on the spot.
It's fast, safe and easy! Why not get your guaranteed offer now?