How to Sell an Old Car
Blog/ How to Sell an Old Car
---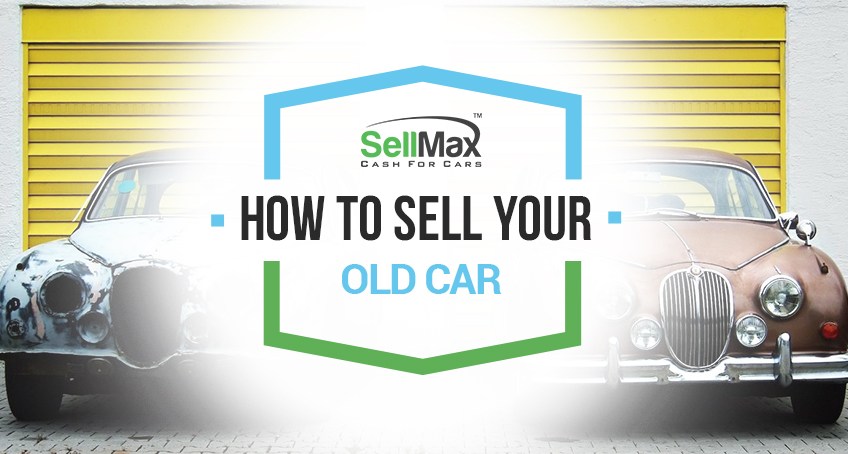 AuthorSarah RobinsonCategory Selling A Car
Defining an 'old' car can be a bit difficult, especially because there are so many different ways to define one. A classic car, for example, is any car that is 25 years old, and an antique car is any car that is 50 years old. At the same time, an old car can be a car that has reached either 100,000 or 200,000 miles (depending on where you live). Other times, and old car is just old.
While deciding what is considered old can be difficult, with the amount of options that are available to you so long as you have a proof of ownership and an eye for marketing, selling your old car is surprisingly easy.
Where to Sell an Old Car
There are many options when it comes to selling your old car, especially with the way that the internet connects people from a variety of different locations. Now, it's possible to live in Arizona and sell your car to someone in California. You can also sell your car directly to a company that will buy it, or, if you're more interested in doing things the old fashion way, there's plenty of options there too.
Not sure where to start? Here are some of the best ways to sell an old car.
Best Ways to Sell Your Old Car
Online Postings
The internet is filled with ample business opportunities and selling an old car is no different. While there are a lot of websites to choose from when picking where to sell your car, there are two that are particularly popular; Craigslist and Ebay.
Selling Your Car On Craigslist
If you don't know what Craigslist is, it is a website that is fully dedicated to helping people like you sell and buy. All you have to do is create a free account and then you list your old car for sale on Craigslist. From there, your car will be advertised both to people in your area and around the country. Like with all online transactions, though, it is important to make sure you aren't scammed.
Ebay
Ebay is very similar to Craigslist: you create a free account, list your old car, and choose a price. There is one difference, though, and it deals with how you price your items. You can choose the Buy It Now option, which will allow you to set a firm price for your car, or you can choose an auction-style price where interested buyers will bid for you car. With the auction style, you choose the lowest price you are willing to accept and then you can go from there. This allows you to potentially earn more for your old car – this is helpful if your car is a classic or antique.
Local Postings
These methods are the tried and true ways that people have been using to sell their old cars since cars were invented. They don't require an extra technology, though, your options will also be limited to those people around you.
Newspaper
Selling your old car through an advertisement in the newspaper, while not as popular now with the advancements in technology, is still a great way to sell. It is suggested, though, that you also market in other ways, such as some of the methods on this list. It's relatively cheap and easy to have an ad in the newspaper, and that's one of the things that makes it such a popular method.
For Sale Sign
This is one of the most popular ways to sell your old car locally. It's also one of the best ways as it works a majority of time, especially if you live in a larger city with a wider variety of people. If you are still able to drive your car, and you're not just looking to sell it for parts, then that's a great way to market your car. A 'For Sale' sign in the window, or even drawn on with car chalk, will get attention when you're out and about. You can also try just parking the car in your yard where people can see it.
If neither of these options are available to you, you can also try posting 'For Sale' signs around your neighborhood – so long as that isn't breaking any rules. This will allow a wide variety of people to see that you have a car available.
Sell to a Friend
This is probably the hardest way to sell your car, but it's also one of the most reliable and hassle free. I you know that one of your friends is searching the market for a new car, and your old car is in good condition, talk to your friend and see if they would be interested in buying your car. Even though you are selling to one of your friends, it is important to do this legally and with the help of a professional, such as your bank, to make sure that nobody is unhappy.
Scraping
Your car may not be a classic or antique – it might just be old. In this case, it may have a lot of issues, both internally and externally. Due to this, it can be hard to find a buyer who is willing to put in the time and energy to fix up your old car. In this case, you might find scraping it easier.
Selling for Parts
So long as your have some proof of ownership, such as an old registration, and a driver's license, you can sell your car to a junkyard where they will resell it in the form of parts.
Sell for Scrap
Sometimes, though, your car is either so old or so damaged that it's not good to sell for parts, either. In this case, you can sell your old car to a junkyard where they will turn it into scrap metal. While this option will make you the least amount of money, it is sometimes necessary.
To sell your car for the junkyard, even for scrap, you'll still need a proof of ownership, as selling a car you don't own is illegal. Once again, however, an old registration and your driver's license should be good enough.
Use SellMax
Sometimes, it's just easier to sell your car to a company and allow them to do all the hard work of finding a buyer. SellMax is a great example of this. So long as you're in the United States, they'll buy your car no matter how old it is. If this sounds like the best option for you, you can contact us by either filling out the form on our website or give us a call for an instant offer of your car.