Here's How to Junk Your Car
Blog/ Here's How to Junk Your Car
---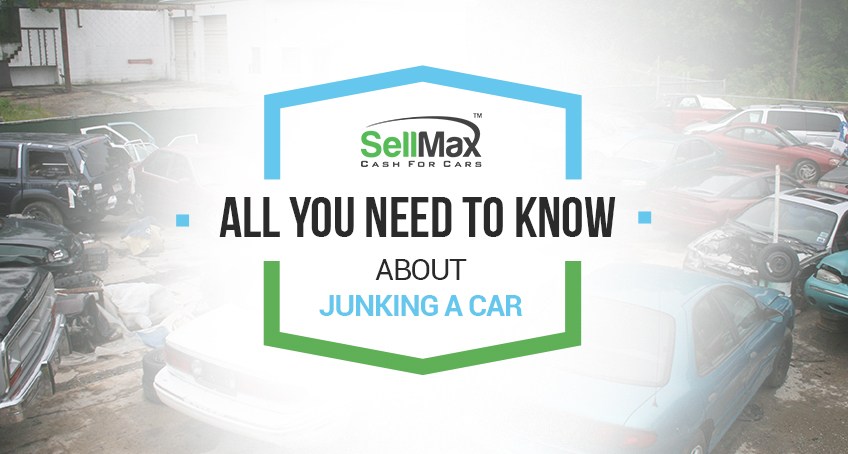 AuthorSarah RobinsonCategory How To
After continued use and service, our cars can become dilapidated and unfit for use. When this time comes with our cars and we want to get rid of them, we have a couple of options. One of these options is to junk your car. Junking your car is an easy way to rid yourself of your old car and get something out of it. However, the process of junking your car is not something that everybody is familiar with. This page will give you a quick and easy guide on how to junk your car and what tips you should know.
Take inventory of what you're planning to junk
Figure out exactly how damaged your vehicle is. Make note of the parts that are beyond repair and which other parts can be salvageable. If you are looking to junk your car anyway, you may be able to sell some of the more valuable parts separately. This may, however, reduce the amount a junk yard is willing to pay you for the car.
Find a place that will junk your car.
You first want to find a place that will take your car. If you are looking to junk your car, you may want to get rid of it as soon as you can so you don't have to worry about it anymore– Don't! Use this opportunity to shop around a little bit. Get a few junk car quotes from both local companies and national companies. See which place is offering the most money. This way, you can also make sure that the place you get a quote from is offering you a fair price.
Check to see exactly how the junk yard will junk your car. Make sure you have all the correct paperwork that they require for you to junk your car. You will usually need to have your car's title, registration documents, and a valid ID.
Many junk car buyers should offer you free towing services. If they aren't, then you should expect to receive more money than a place that does offer towing services.
Prepare your car.
– Get the title of your car ready. Most junk yards will need to make sure that the car is in fact yours before they junk it. In some places, it is possible to junk your car without a title. Although this situation usually only applies to abandoned cars, where it is not possible to locate the paperwork.
– Take out your personal belongings. If you've used the car for a long time, chances are there are many of your personal items in the nooks and crannies of your vehicle. – Sell the more valuable parts of your car (if you wish). Many of the electronic components such as entertainment systems, subwoofers, speakers, and other radio equipment can fetch a good price. If they are fairly new and not worn-out yet, parts like the battery and tires can be removed/replaced. You can also sell other parts such as the engine or the catalytic converter. However, selling too many of the main components of the car can reduce its overall price. – Empty your gas. If your car is still driveable, use as much of the gas as you can because the junk yards will likely siphon it out anyway. If your car is not driveable, store the gas in a safe container to be used to fuel a different car. – Remove your license plates. Although some states allow you to keep your license plates, other states may require you to bring your plates to the DMV in order to cancel your title. – Cancel your car insurance. This ensures you won't be making any payments that you don't need to. – Cancel your registration. Your state DMV or the junk yard that you choose should have the exact protocol that you'll have to follow to ensure that your car is junked properly. Make sure to sign a release of liability.
Junk Your Car
If your car can't be driven, arrange to have the junkyard or a towing company to tow your car away. Make sure that the junkyard is giving you the same price for your car as was quoted before and stand your ground.
If you can drive your car, drive it to the junkyard and arrange for a friend to pick you up. Again, make sure that the junkyard is staying true to the quote they have given you before.
If you'd like to get a little more cash for your junk car and avoid doing the research on junkyards and junkyard protocol, you can just contact SellMax. SellMax has an easy policy of how they give you cash for your cars. Once you contact us, we'll take a look at your car, give you a quote, and get you your cash, usually all on the same day! Although we started out small, there are now locations in almost every state in America. The company has been in business since 1990 and we know what we're doing. Feel free to contact us at (800) 225-7500 or get a quote through our online form.