Are Auto Salvage Yards Open on Sundays?
Blog/ Are Auto Salvage Yards Open on Sundays?
---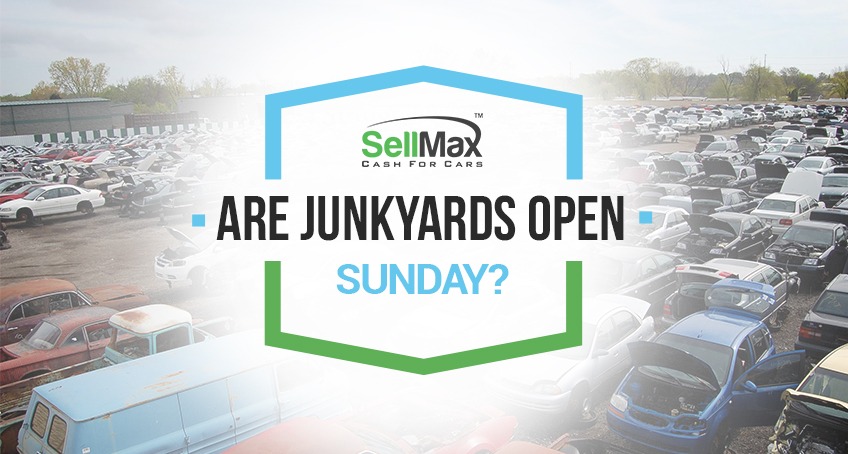 AuthorSarah RobinsonCategory Junk cars
Getting cash for junk cars is something you want to get done quickly. This can, of course, prove difficult if you don't have the know-how or if you're extremely busy.
Here's the typical process:
First, you'd have to find the right auto salvage yard – after taking the time to choose the one that pays best – for your junk car, set up an appointment during the week and then, make an arrangement to have it towed to the salvage yard.
By default, you're excited for the weekend as you're off from work and your schedule is completely free to do as you choose.
However, when you need the services of a junkyard, you should first ask "What time does the junkyard open?"
Why? Because it'd save you time and unnecessary stress. Even if you're able to find a junkyard that operates on a weekend, it's no doubt you'd still have questions you want to be answered. So, read on to have your questions answered…
Are Junkyards Open on Sundays?
Generally, they aren't and here's why:
Most junkyards are independent businesses and as such, can choose their operating hours. Although this also depends on where you're located, junkyards generally won't open on Sundays and would close early on Saturdays.
Just like you have a family and look forward to spending time with them when you get off your busy schedule, junkyard owners are not an exception. Plus, what better time would it be to have some family time if not on weekends?
Junkyards don't usually get a lot of customers - at least not all the time – so staying open till the weekends doesn't make economic sense for them.

Are There Alternatives to Sunday Junkyards?
Yes! There are alternatives for you to choose from. It just boils down to what you need to visit a junkyard for.
If you're looking to visit the junkyard because you need to purchase 'used car parts' then there is a better option for you to try. There are so many websites that sell used parts online. With this option, you don't have to take a trip to the junkyard or wait till when they're open [especially if you need it during the weekend]. All you need do is buy on eBay or other websites.
If what you want is getting your junk car sold quickly, then an excellent alternative to a junkyard is SellMax. At SellMax, we're open seven days a week and you don't need to come to us…we'd find you, come to you and tow your car for free. What else do you get? A fair price for your junk car!
Don't sweat it, no matter the condition of your car whether it's falling apart or state-of-the-art, we can't wait to take it off you and give a fair, competitive offer for it. Hence, you don't have to bother about visiting a junkyard or selling it too cheap to someone who would have it fixed and still make a huge profit off it. All you need to do is to get your offer now and the rest is a smooth sail ride.