Need an Affordable Car? A Rebuilt Title Could be the Answer
Blog/ Need an Affordable Car? A Rebuilt Title Could be the Answer
---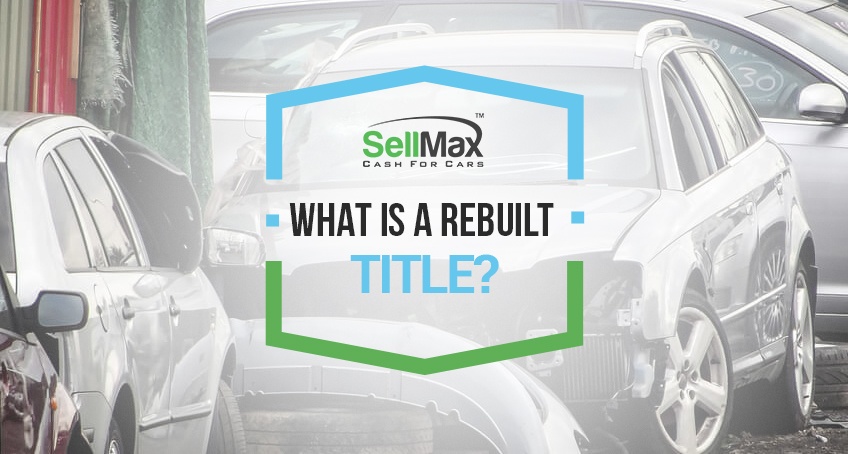 AuthorSarah RobinsonCategory Car Advice
Need a car? But funds are low?
You might consider a vehicle with a rebuilt title. I know, this sounds a little sketchy. But with some research, you can find a decent car and save some serious cash. Let's dive into the details, so you can decide if a rebuilt title vehicle is right for you.
What is a rebuilt title?
Follow this scenario… Jack runs a red light, gets t-boned, and slides into a nearby building. (Don't worry. No one in this story got hurt.) Jack's vehicle is totaled. This means it suffered at least 50% damage. At this point, his insurance company and mechanic say the vehicle is a lost cause. So he sells the damaged car and gets a new ride.
Jack's car is issued a salvage title, meaning whoever buys it will break it down for parts or fix it.
Once Jack's car is fixed, it must pass an inspection to make sure it's safe and runs well. Then it is given a rebuilt title. This title lets potential buyers know the vehicle was once deemed totaled by an insurance company.
So, what is a rebuilt title?
Basically, it is a phrase used to describe a vehicle that was once labeled totaled, but is now fixed. Sound a little risky? It should. But buying a rebuilt title can also be a smart move.
Is it okay to buy a car with a rebuilt title?
You might be wondering, "Should I buy a car with a rebuilt title?" It's a legit concern. The answer here depends on a lot of factors. Not all rebuilt title vehicles are the same.
Different states like Texas have different terminology like revived salvage or reconstructed title; however, these are just other terms for a rebuilt title. It's essential to know the language you are reading on cars that have crossed state lines. Otherwise, you might think you know a car's status but end up being duped.
When considering a rebuilt title car, you must get a car history report from the DMV, AutoCheck or CarFax. If you skip this part of the process, you are just asking for trouble. You need to know exactly how bad that vehicle was damaged and how it was repaired. The car history report will indicate an array of issues such as odometer inconsistencies or if the car was branded a lemon at some point. All of this information should play a role in your decision on whether or not to buy.
You should also consider the age of the car when purchasing a rebuilt title. You might want to steer clear of newer model rebuilt titles because insurance companies don't like to replace new cars. They work harder to fix them. Any newer model car that has a rebuilt title most likely suffered some exceptionally severe damage. More damage means it's harder to get repairs right.
The moral of this story is to look for older model rebuilt titles because they probably had less damage and more straightforward repairs.
Should I get my mechanic involved?
Any car with a rebuilt title needs a little extra research before putting down your cold, hard cash. That's why it's a good idea to ask to see receipts for repairs. By doing this, you know who did the work. If a reputable mechanic and body shop didn't fix it, walk away because you'll be wasting your money.
It's also a good idea to have your mechanic check it out. A mechanic has a trained eye to spot shoddy work, cut corners, and incomplete jobs. There's no guarantee that the work was done correctly, even though rebuilt titles must pass an inspection. To make things worse, there's no legal recourse if your new ride ends up being a dud.
However, if your mechanic checks everything out and gives you the thumbs up, you are probably getting a great deal.
Are rebuilt titles worth it?
Even though you know some tips for success, you still might wonder if rebuilt titles are worth the risk. No one wants to get burnt when shelling out their dough for a car. But if you have done your homework, you are one step closer to having a "new to you" car.
Rebuilt titles have one huge advantage over other cars – the price. The price of a rebuilt title vehicle can be up to 50% less than the same car that was never deemed totaled. So, carefully checked rebuilt title vehicles can be worth it if cost is your primary concern.
Insuring a car with a rebuilt title
But wait….not so fast. There is one pretty big problem with rebuilt title vehicles – insurance. Insuring a car with a rebuilt title can be tricky. Some insurance companies won't take that chance, and if they do, most will not offer full coverage. You have to remember, this is the same type of car Jack's insurance company labeled totaled and would not pay to fix.
Unless you live in New Hampshire or Virginia, you have to carry liability insurance on your vehicles. Insurance companies often do not want to take a chance on rebuilt title cars. But there's another reason they are hard to insure. It is hard to know the value of a vehicle that has been totaled and then rebuilt. This is also the reason most car dealers will not take rebuilt titles as a trade.
The best way to proceed in this situation is to call around to find an insurance company that will cover your rebuilt title before you buy. You might not be able to find a company willing to insure the vehicle you want. In this case, you can shop around for a different vehicle, and you are not stuck with a car you cannot insure.
How do you know it's time to walk away?
You can find some really awesome rebuilt title vehicles at sweet prices, but there are some tell-tale signs to look for that should make you turn around and run.
Of all of the different kinds of damage a vehicle can suffer flood damage is probably the worst. You should take a hard pass on a vehicle with any sort of water damage. The issues are often difficult to see, and they do not become apparent right away. But when a flood car starts having problems, watch out! They are never-ending.
Most cars are cleaned up before going on the car lot. But – and this might seem obvious – if you see silt, sand, leaves, or mud in the trunk or on the floorboards, cross that one off your list. But maybe someone did an excellent job cleaning up the flood damage, and the car has none of the extras mentioned above. Get up-close and personal with the carpet or upholstery and give them a little sniff. Any musty or moldy smell should have you waving good-bye.
Here are some other conditions that should send you packing:
A crushed fuel line
Dents that were not completely repaired
An airbag light that does not work properly
Hood, doors, or truck that won't close properly
Any history or evidence of fire damage
What's the takeaway?
Buying a rebuilt title is an okay decision if you have done your homework. Now that you know what to look for – especially the big no-no's – you can proceed with caution. Just be sure to check the car out with your mechanic and your insurance agent before pulling the trigger on the purchase. If you want a decent vehicle at an unbeatable price, a rebuilt title could be the answer.