Did Someone Leave A Car On Your Property?
Blog/ Did Someone Leave A Car On Your Property?
---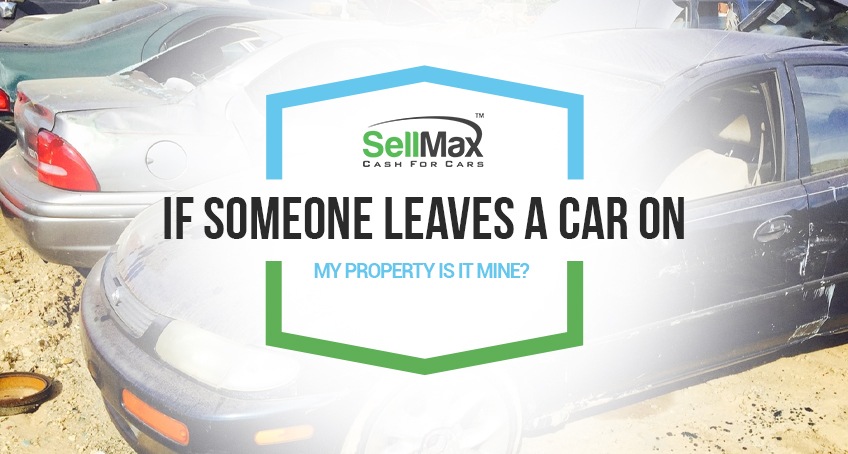 AuthorSarah RobinsonCategory General Automotive
Picture this. You walk outside in the morning and you're greeted with the presence of an unfamiliar car on your property. You're a little confused, but you tell yourself that it'll probably be gone by the time you get home.
You head to work and return home late in the evening to see the car is still there.
As the days pass and the car remains on your property, you begin to wonder, "Can I sell an abandoned vehicle on my property?"
Is this car that was abandoned yours now?
It's a little complicated, but in short: It can be. You have a few options here.
How to Get Rid of an Abandoned Car
Though some people may jump at the idea of taking ownership of an abandoned car on their property, you might just want to get rid of it as soon as possible.
The best course of action is to see if you can find out who actually owns the car. After all, there is a chance the vehicle broke down as the owner was driving by and they parked it on your property until they could have it fixed or towed.
It's better to give the owner the benefit of the doubt before claiming ownership and starting a potential legal dispute.
If you've scoured the neighborhood and contacted the police to no avail, you might feel like you're at a loss for what to do.
If you're viewing this situation purely as an inconvenience, you can have the vehicle towed from your property and get rid of it as soon as possible. Your state may require the vehicle to be on your property for a set amount of time before you can get it towed. It's usually a few days.
Why should you have to pay to have someone else's vehicle removed from your own property?
Lucky for you, you might not have to. Some tow companies may be willing to work with you and tow the vehicle for free. In turn, they'll obtain legal ownership of the car and rid your property of this unwanted vehicle.
How to Gain Ownership of an Abandoned Car
If you noticed the abandoned car on your property and saw it as an opportunity to earn some money, there's a way that can happen. However, you need to make sure you follow the laws to a T to prevent a legal issue from starting.
The first thing you need to do is verify that this is legal in your state. Does your state allow citizens to sell abandoned cars that they discover on their property? You need to find out before you continue.
As you probably already know, an item does not automatically become your property just because it was left on your land. If you've exhausted your search efforts and were unable to find the owner of the car, you can proceed onto the next step.
The first step of this process involves getting a lien placed on this vehicle for improper storage. Basically, this means the owner of the car owes you money for storing their car on your property without your permission.
Once you have a lien placed on the car, you can pursue a lien sale. The lien sale process requires you to fill out paperwork and go to the DMV to get a new title issued for the car.
When you apply for a new title, the previous owner will be contacted regarding your request to become the legal owner of their vehicle. At this point, they basically have the option to pay you for the improper storage or release the vehicle to you.
How to Sell an Abandoned Car
Once your lien sale request has been approved, the entire process will continue, and you'll be just a little bit closer to your much-anticipated payday.
When you finally have the title to the car in your name you will be able to sell the vehicle. If someone left a car on your property, or maybe you purchased a property that had an old car on it. This is certainly the route you will want to take to legally handle the matter.
SellMax: Your Helping Hand
If you've recently come into the legal possession of an abandoned vehicle, you might be wanting to get rid of it quickly to earn some cash. If you just want the whole process to be over with, there is another option here.
We're SellMax and we started off paying cash for junk cars in San Diego, but have since expanded nationwide. At SellMax, we'll purchase the vehicle that's been abandoned on your property. What's better than finally getting rid of that vehicle and making some money in the process?
Contact SellMax to get the ball rolling today.