Sell My Non-Running Car For Cash
Blog/ Sell My Non-Running Car For Cash
---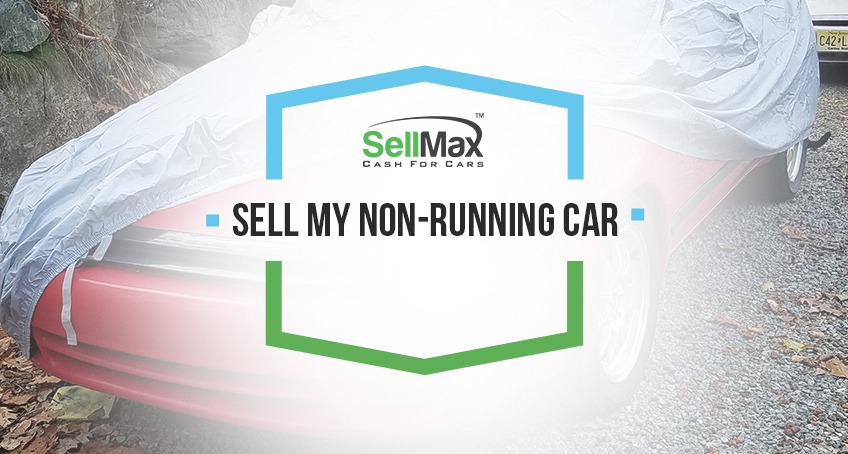 AuthorSarah RobinsonCategory Selling A Car
Trying to decide how to sell your non-running car? Watching a broken-down car waste away on your property can be disheartening. Sure, we all know the goal was to fix it and get it running, but sometimes life just gets in the way.
Over time, a non-running car often becomes an inconvenient eyesore and a constant reminder of what could have been or what once was. It just keeps sitting there, wasting space, when it could be making you some cold hard cash. Do not let another day pass you by. Discover the best way to sell a non-running car today!
Make the decision to sell your non-running car now!
By now, your roommate, spouse, parent or neighbor is probably begging you to get rid of your non-running car. You may even be trying to think of some ways to make some fast cash right away. Perhaps you just finally want to start using your garage to keep your new car safe from harm.
Stop putting it off. Take the next steps to sell your non-running car now, before you let it sit for another 5 years.
What exactly is a non-running car?
A non-running car is any automobile that does not run and needs a tremendous amount of work to get it running again. The engine may be blown, the transmission might have gone out, or you may not even know exactly why it does not work anymore.
Either way, a jumpstart or gallon of gas will not do the trick for a non-running car. It needs significant work and it is going to take a lot of money as well as time to get it running again.
Why would someone want to sell a non-running car?
Despite our best intentions when we decide to keep or bring home a non-running car, many of us just do not have the time, money or skills to get it running again.
More often than not, when someone has a non-running car, they assume that one day they will magically have the money to invest in the vehicle to get it working again. Many times, they discover that the damage is too great or that the car is not worth the money needed to fix it.
In other situations, instead of fixing an older, non-running car, many people decide that they would prefer to just upgrade to a newer one. Why constantly sink money into an old car that keeps breaking down when you could just have a newer one with less problems?
What happens to my non-running car once SellMax purchases it?
When you sell your non-running car to us, we make sure that your car finds its place in the world. If we can, we will perform the needed repairs and sell it to our own network of car dealers.
Unfortunately, not all non-running cars we purchase from our customers fit into this category and alternative measures are taken. If we discover that the repairs are too extensive, we recycle the car. Some non-running cars are too far gone to repair, and recycling is the best option.
How much is a non-running car worth?
Most non-running cars are nowhere near worth the value of their running counterparts. A car's value typically lies in its ability to get someone from place to place and a non-running car is about as valuable as an empty shell. If a car does not run, it is only worth a fraction of its normal price.
Why is selling a non-running car to a private party difficult?
Selling your non-running car to a private party is difficult because it means that you will have to do all the work yourself. You will have to purchase your own advertisement and deal with potential buyers on your own. You will have no-shows and low ballers, people offering you far less than your advertised price and wasting your precious time.
On top of all that, you will have to figure out how to get the non-running car delivered to its new owner, if you get lucky enough to find a buyer. Selling to a private party seems like a good idea on paper, but you will undoubtedly get frustrated by the process early on.
In some states, selling a non-running car to a private party is illegal!
Why you should not trade your non-running car in to a dealership.
You should never trade in a non-running car to a dealership, regardless of how much they offer to 'take off' of your new car's price. Car dealerships are in the business of selling new cars, not non-running ones but they will do whatever it takes to convince you to sign the dotted line.
Some dealerships may offer to give you a better deal on a new car if you trade in an older car, even if it is non-running. They will only offer a very small amount and whatever discount on the new car they are proposing, they probably could have given you that same deal without a trade in.
Your best option really is to sell your non-running car to SellMax.
The easiest and best option you have to sell a non-running car, is to sell it to us here at SellMax! We are a licensed dealership and we will make the process of selling your non-running car convenient and stress-free! When you sell your non-running car to us, we come to you to pick up the car! Many times, it is on the same day you accept our offer!
With headquarters in San Diego, we are the top company who buys cars that don't run and we service the entire nation.
We have competitive prices and we are not picky! We take All non-running cars.
We want your non-running car, regardless of what condition it is in. We will give you a fair quote for your vehicle and we will remove it from your property as soon as possible. Our process is simple, efficient and streamlined to make things easy for you.
I'm sure we've now answered that common question of "How can I sell my car". So, if you are finally ready to sell your non-running car for once and all, contact us today and get a free instant quote!