Donating your Car vs. Selling your Car
Blog/ Donating your Car vs. Selling your Car
---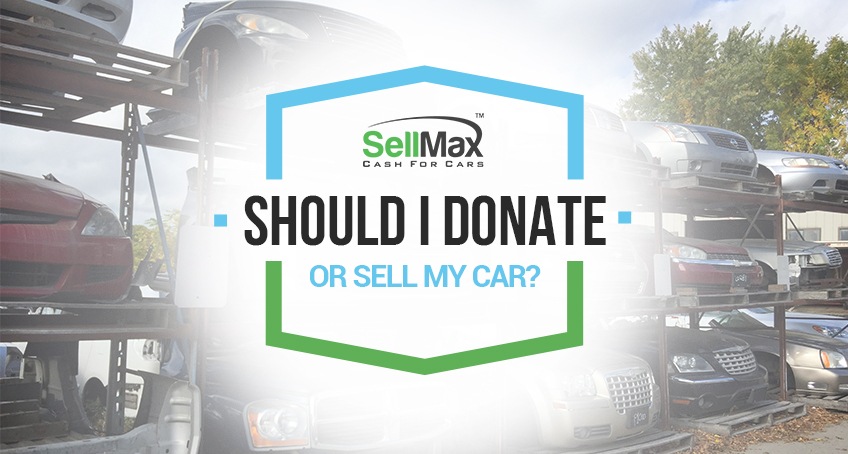 AuthorSarah RobinsonCategory Selling A Car
So you've got a car that's not working as well as you'd like it to anymore. It's served you well but now you're looking to get rid of it and get the most you can out of it. You've got a couple of options here: you can either sell your car or you can donate it. But how do you make that decision? This article will go through the pros and cons of both situations.
The Pros of Donating your Car:
You can get a tax refund for donating to a charity.
You don't have to worry about finding a potential buyer and haggling prices. You can just find the charity and give the car to them. They will usually take care of transporting the car to wherever they need it.
It's easier to donate when you are trying to get rid of a car that will require a lot of maintenance and work. Charities will generally take your car as is. You won't have to make sure the car is in good shape before giving it away.
The Cons of Donating your Car:
The tax refund won't be instant and you'll have to wait for the right time of the year to get a return from it.
When you look for a charity, you have to make sure that it is a qualified charity. A qualified charity is a 501(c)(3) organization that is recognized by the IRS. This means that you will have to do some research to ensure you're getting the tax deduction that you want.
It's up to you to reach out to the charity afterwards to see how they used the car so you can correctly report it. The amount that you can claim for a tax refund depends on how the charity uses the vehicle so you will not know how much the tax deduction will be at the time that you donate.
Your car may not match up to all the requirements of the IRS's definition of fair market value. This means that your deduction is dependent on whatever rate that your car is actually sold at, not an estimate. This process of selling your car can take up to 3 years.
For many people, the biggest tax deduction that they can expect is only $500. Sometimes, depending on how much you make, you may not even be eligible for a tax deduction. In this case, it would make more sense for you to just sell your car. The amount of money that you get from your tax deduction depends on which tax bracket you are in.
The Pros of Selling your Car:
You might be able to make some good money off it. You can speak to potential buyers and set your own prices.
The payout will most likely be immediate. You don't have to sit and wait for tax day to come around.
You won't have to spend time researching different charities; there are many local dealerships and companies that will buy your car quickly.
The Cons of Selling your Car:
It can be time-consuming. You'll have to reach out to local dealerships or local potential buyers online or in your community. You'll have to deal with haggling and set your own prices and terms.
So let's say you decided that you want to donate your car. What are your next steps?
Research different car donation charities. Make sure you look at their policies for taking cars and see if your car matches their standards. The most crucial thing to look for is to see how the charity will actually end up using the car.
Contact the charity and donate your car. They will usually take care of transporting it. Make sure you get all of the required paperwork so you can use it later.
Follow up with the charity to see how they have used your car so you can report it correctly on your tax forms. If you are unable to get the proper paperwork on time, file for a tax extension.
Although you might have good intentions to donate your car to a charity, it may not always be your best option. If you are looking to donate your car for the purpose of being philanthropic, it may sometimes be better to sell your car and donate the money that you get from it. It is also difficult to predict exactly where the money from the car donation to the charity will end up. A lot of charities pay money to its founders and workers and very little of the money may trickle down to the actual charitable cause. In many cases, selling your car would be the most lucrative option, especially with all of the restrictions on tax deductions. If your car is in bad condition and you're looking to get rid of it, you can even junk it or sell parts.
If you are looking to sell your junk car and avoid all the extra paperwork that's associated with donating, you can do this quickly through SellMax. Although SellMax does NOT accept car donations, we will take a look at your car, give you a quote for how much your car's worth, and take it off your hands usually all on the same day. If you're still looking to make a charitable donation, you can contact SellMax at (800) 225-7500 or get a quote through our online form. Once we give you your cash, you can donate it to a charity of your choice with no strings attached. We hope this guide has helped you make an educated decision on what to do with your car.