Does CarMax Buy Motorcycles? Your Questions Answered.
Blog/ Does CarMax Buy Motorcycles? Your Questions Answered.
---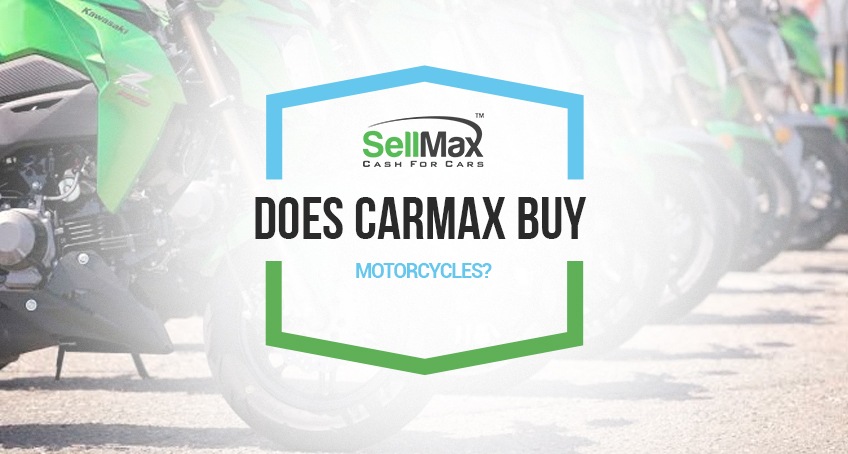 AuthorSarah RobinsonCategory General Automotive
So, your motorcycle is just sitting there, gathering dirt and taking space. You've decided to move on and probably want to get another one or you just don't want to deal with it anymore.
Whatever your reasons may be, leaving your motorcycle stored up in your garage won't only take up space…it also takes some money from your pocket.
From storage fees to insurance premiums, keeping a bike that you no longer ride will put a lot of financial strain on you and your family. Looking for the best decision to make on your motorcycle? Great. Read on as we'll tell you how in this article.
Question: Can I Sell My Motorcycle to CarMax?
Answer: "Does CarMax buy motorcycles?" The simple answer…No.
CarMax is strictly into the business of buying and selling cars alone. They don't buy or sell motorcycles.
It's not in their policy at least not yet. But to know where you can sell your used motorcycle, you'll need to read on. We've got something for you.
What About Putting My Motorcycle Up for Sale?
That will take a lot of time and cost you a lot of money for ads. Most classified ads will require you to pay before using their platforms and that's not enough to guarantee you that you'll find a buyer.
Even if you get contacted by 'prospective buyers', many of them are unserious and would either schedule an appointment and not show up or don't even have the funds for the deal. 
Many others are just scammers or criminal minds in search of their next prey.
However, you don't need to go through all these. There's a faster, easier and more reliable way to get cash for your motorcycle.
SellMax: Faster, Easier and Safer Way to Sell Your Motorcycle.
What could be easier or simpler than picking up the phone to let us know that you're ready to get rid of your motorcycle? Yes, it's that easy. No need for ads or waiting around for a serious buyer.
We'll ask you about your ride and with the information provided, we'll be able to give you a fair, competitive offer. It's an obligation free quote that we won't pressure you to take. Ever.
If you like what we're offering you then we'll schedule a pick-up date based on your convenience and where you want us to come to. It's your decision.
On arrival, our professionals will inspect your bike, take care of the paperwork with you and pay you instantly.
We aim to make sure that you always have a simple, fast and fruitful experience with us. You'll see this in how we've streamlined our process to work for you. We're transparent
since we know that you'll be putting your trust in us for an honest deal.
Ready to sell that bike that's taking up too much space or taking too much money out of your pocket? Give us a call now.
Don't get worried thinking if we're particular about the model, make or year. We're not a group of picky individuals that will pass over your motorcycle. We'll take it in
whatever shape it's in and leave you smiling with a stack of cash in your hands.
Sounds too good to be true? Or you don't want to take our word for it? Well, it's true and you can only be so sure if you contact SellMax today for that motorcycle.
Don't wait any longer, sell your motorcycle now!