Trading In A Car With Mechanical Problems
Blog/ Trading In A Car With Mechanical Problems
---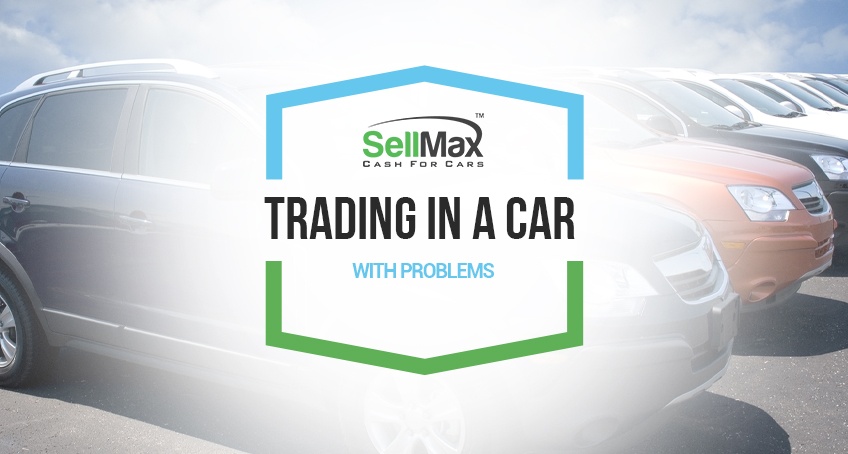 AuthorSarah RobinsonCategory Selling A Car
All cars are bound to develop problems sooner or later, whether you're ready to deal with them or not. That's because they can't stay new forever. You could wake up to a car with mechanical problems at any time.
From a blown head gasket, transmission problems to a blown engine, the costs of these car mechanical problems won't go easy on your pocket.
For example, if your car's engine goes faulty, you're likely to spend $5,000 or even more to have it replaced. If your car is an old model or you've done the math and the cost of repairs exceeds the car's worth, going ahead with the repairs won't be a wise financial decision.
Your next thought would be if trading in a car with its known problems would work out fine. Well, some dealerships might be willing to let you trade it in but at a much lower price.
However, if you're looking for the best place to trade in your used car with its mechanical problems then your best bet is to trade it in at SellMax. They'll help you sell a car with a bad transmision , or even get rid of a car that does not run.
Read on to know why you should trade-in your used car with us and how to go about it. It'll be worth your while.
Trading in A Car with Mechanical Problems.
Your beloved car could end up with a costly mechanical problem one day and all you'll wish for is to have it taken away from you. Since dealing with it is going to cost you time, efforts and money. All you'll be thinking about is to have it sold so you can at least, afford another car to replace the troublesome car.
However, you'd agree that it's one thing to sell a used car that still runs perfectly and another to trade in a car with known problems. It's not going to be easy, most especially because it's not an insurance write-off as it's not totaled.
So, you've made up your mind to trade it in any way and you're about to visit a dealership. Well, you should know that trading in a car with known problems won't go unnoticed by the dealer. It's even better to let them know the problems upfront because if they feel you're trying to hide the problems from them then they'd offer even lesser than they wanted to pay for it.
Want to know the truth? It's simple. Dealers will still need to fix your car before having it resold and since they're also looking to make a profit, they'll be looking to buy it at a steal price off you.
What's the Trade-in Value of My Car with Mechanical Problems?
You could check your car's value on the NADA Guides website by choosing the condition your car is in and then deducting the costs of the necessary repairs you'll need to carry out on it. The value you're left with is your car's trade-in value and with this, you can approach your dealer to haggle over the price.
Alternatively, you could make use of our online car value calculator to know what your car is worth. It's free, instant and obligation-free.
Like we earlier mentioned, if your car needs repairs then you shouldn't be surprised when you're offered a lower trade-in value than what you were expecting.
You might be lucky and there's a wholesaler ready to buy your car but if you aren't, there's no way your dealer won't decrease your car's trade value in a bid to cover the cost of repairs.
If all these sound like too much work to you then it's because it is. The good news is there's an easy way to sell your clunker with SellMax.
Why Trading in Your Car with Mechanical Problems to SellMax Is Best.
After telling how trading in your car to a dealer could land you lowball offers, you might be thinking about selling it on your own. Well, that might seem like a good idea as you're more likely to get more money for it but it's also not that straightforward as well.
That's because selling a car with known problems privately comes with its fair share of challenges. First, not many people will want to come after your 'problem' car and if they do, many will be looking to lowball you as well.
You've also got the time-wasters to worry about and the need to always be available in case someone wants to check out your car.
So, instead of trading in your car to a dealer for a low fraction of what it's worth, you can trade your car in for a fair offer.
With SellMax, you'll get a competitive offer for your car in its present condition. Say goodbye to stressful haggling with dealerships and slow buyer turnaround time while trying to sell on your own. It doesn't matter if your car is out of shape or looks like a beat-up golf ball, we want it just the way it is. We really do pay cash for any car see our cash for junk cars service.
Here's How It Works:
Give us details about your less-than-perfect car via our short online form.

You'll receive a guaranteed quote instantly. If you like what we're offering, accept it and we'll reach out to you.

Our car experts will book a convenient place and time that works for you and we'll come to you.

After some quick paperwork and car evaluation, we'll tow your car away for free and leave you with a stash of cash.
So, don't waste your money by trying to repair your car or lose out by having someone or a dealer give you lowball offers. SellMax is fast, reliable, easy and free to use.
Why not sell your car online now?