How To Go About Selling A Car For Someone Else
Blog/ How To Go About Selling A Car For Someone Else
---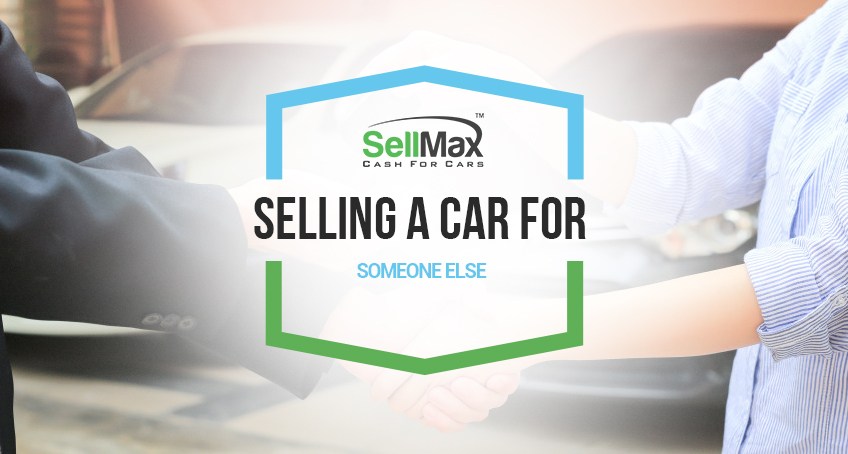 AuthorSarah RobinsonCategory Selling A Car
Let's say one of your friends or family members is looking to sell their car sometime soon. Maybe they no longer live in the state you live in, are away on business, or are just simply unable to sell the car on their own for some reason.
Or maybe one of your relatives has become seriously ill or incompetent. Soon, they'll no longer be able to make the choice to sell the car on their own.
They want you to step in before it becomes too late. They insist that you do it for them, but you're not sure if you're allowed to do that because the car isn't technically in your name.
Can you sell a car that is not in your name? The short answer? Yes.
The long answer? Yes, but you need to make sure you follow every step of the process closely and carefully.
The Easy Option When Selling A Car For Someone Else
In California specifically, if you have a signed title for a vehicle and a bill of sale from the previous owner, you are allowed to sell the car at your own leisure.
The easiest option would obviously be to get the title transferred over to your name before trying to sell the car. If your friend or relative is willing to sign their car over to you, it simplifies a huge chunk of the process.
Once the car is in your name, you have free reign to do as you please and sell the car at the value you choose.
If your friend or family member really wants their car sold quickly without a long strenuous process, this is the best way to go about that.
However, with this process, there is no way for the other person to guarantee that you'll give them the money you make from selling the car. Since it's your car now, you're legally entitled to the money.
There has to be a better option that protects both people and doesn't destroy the relationship.
Getting A Power of Attorney To Sell A Car
If you're selling a car for somebody else, you obviously don't have the title in your name. So what steps do you have to take in order to sell a car on someone else's behalf and allow them to receive the money?
The most important thing you need to do is get the power of attorney to sell a car for someone else. Before you begin to question what lawyers have to do with this, you should be aware that's not what power of attorney actually means.
In a way, the power of attorney allows you to act on someone else's behalf, usually relating to physical or real property (houses, structures, etc.).
What does this mean for you?
Unless the family member or friend authorizes you to sell their car and signs the required documents, you can't sell it for them. As the owner of the vehicle, the only person allowed to sell the car is them.
You need to get power of attorney.
Selling a Car for Someone Else
To start the process and get power of attorney in order to sell their car for them, you need to fill out the legal documents associated with this. Depending on your state of residence, the actual documents and the number of documents may vary slightly.
Within the forms, you must clearly state who is giving up their rights and who is receiving their rights. Without this, you won't be allowed to sell the car.
In most states, this document has to be signed by both parties in front of witnesses. It's even possible that you'll have to sign the document in front of a notary, which is a government worker that acts as a witness in the signing of legal documents.
Even if it's not required in your state, you should think about involving a notary to prevent the possibility of lawsuits arising. There's always the chance that one party denies signing the document or claims they were manipulated into doing so. Having a notary would protect you.
After your state gives you power of attorney, you're finally able to sell the car on the other person's behalf. Once the car is sold, the owner of the car is entitled to their money and you're not (unless they included some type of payment as part of the power of attorney).
Or You Can Use SellMax To Sell It Quick
If you've ever sold a car on your own, you know how long and complicated the process can be. When you're responsible for filling out all of the legal documents and transferring the title, you might find yourself a little lost.
If you're looking to sell the car quickly, SellMax can help. We started off offering junk car removal in San Diego, but have since expanded throughout the nation. At SellMax, we'll purchase the vehicle from you and relieve you of the stressful process you know all too well. We do it every day! We'll even help you sell a car online, so you don't even have to leave your house.