Will CarMax Buy A Car With A Bad Transmission?
Blog/ Will CarMax Buy A Car With A Bad Transmission?
---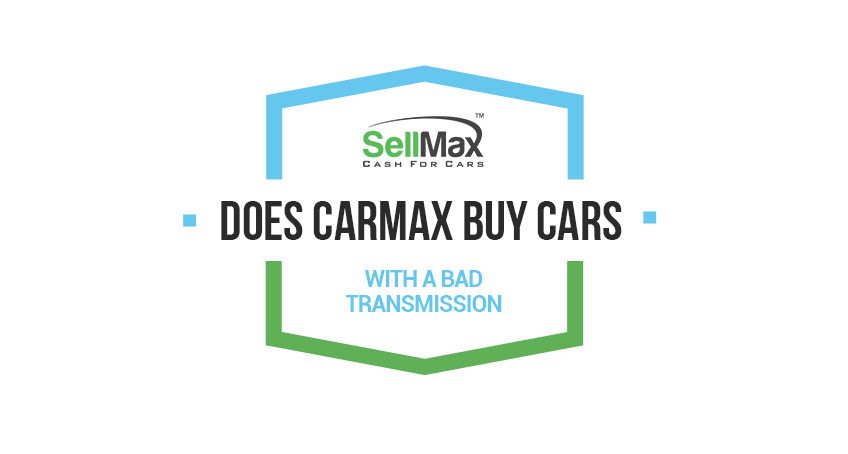 AuthorSarah RobinsonCategory Car Advice
The Answer: CarMax will buy a car with a bad transmission. But, you should shop around other car buying websites to make sure you're getting the best price.
If you're like a lot of people you've probably heard of CarMax. CarMax claims to buy all types of cars but does CarMax buy cars with a bad transmission? Well the answer to that question is kind of complicated.
First off, you need to make sure that what you've got is a bad transmission. If you've had the vehicle inspected or know for a fact that the transmission is bad then you're probably in the market to sell your car with a bad transmission rather than fix it, since transmission repairs and replacements are extremely expensive. If your car does indeed have a bad transmission, you might consider selling to CarMax.
The way CarMax works is that they make an offer on the your car based on a whole list of factors, a lot of times the offer they make is in their best interest and any damage your car has is reflected in that offer. For cars with a bad transmission, CarMax will buy them most of the time, but the offer they give you will be significantly lower than a car in good condition. Sellers can often make more money on their car selling to an individual than selling to CarMax, though this also has it's own deficits including the time it takes for the sale and the liability issues that exist.
CarMax takes into account the shape of the vehicle, the age, mileage, fair market value, and overall desirability of a car when they determine what your car is worth. These factors will generally lead to a diminished offer value than the standard "book value" of the vehicle. Furthermore, market desirability is a factor that most people don't consider when they sell their car and is a factor that can drastically affect the offer CarMax gives you.
In essence, CarMax is a used car retailer. They aim to purchase cars, make minimal repairs, and then resell them for a profit on their car lots. Those cars that are too damaged to sell outright they put up for auction with details of the damage and sell accordingly.
How The Selling Process Works With CarMax
The selling process with CarMax can be a bit more involved than you may think. To get an offer on your car you must first schedule an appraisal, either through the website or from one of their locations. Either way, your car will need to be taken by appraisers and inspected before you will be given an offer on your car.
One downside to the process is that you must meet with an appraiser and have all of the appropriate documentation on hand, this can be problematic in the case of salvage cars, vehicles with missing catalytic converters and other problems. Not only that, the process can be irritating. While some customers claim to sell their car in an hour, driving to the lot, meeting with a salesperson, and having the appraisers inspect your car can become a hassle. This is not to mention that the salesmen will try to sell you a vehicle while you are on the lot. Dealing with salesmen when you're just trying to sell your car is a real headache.
Is It Worth It To Sell To CarMax?
If you're just trying to ditch a problem car then going with CarMax is a fine option, assuming you don't mind the sales pitch accompanying them buying your car. If you're looking to get fair value out of your damaged vehicle, then maybe not so much. Most consumers who use CarMax will say that the offers are somewhat fair, considering they buy anything, but fair is relative and many times CarMax's formula does come in below what is considered fair market value.
One of the reasons CarMax makes their offers valid for 7 days is that the expect sellers to look around a bit before settling on the offer that were given. This is a good strategy for sellers who don't know all of their options. However, if you are looking to sell your car with a bad transmission and want to get the most value out of it that you can, you want to make sure you consider all of your options before you commit to the offer they give you.
Consider SellMax As A Better Option For Selling Your Car With A Bad Transmission
The thing about selling your car is that there are plenty of options out their for selling your car, except when it's in bad shape. Often times you have to settle for a lower offer than the car may be worth.
That's where SellMax comes in. We specialize in buying problem cars. This means we know what kinds of problems your car may have and how best to deal with it. We take the hassle and liability out of your hands and we offer some of the best prices in the business to boot.