Cash For Cars Jacksonville - We Buy Cars Fast
Sell Your Car The Easy Way in Jacksonville, Florida
When it comes to your vehicle, it seems that there's very little that could be described as "easy." Whether it's buying, maintaining, cleaning, or selling your vehicle, for some reason, there always seems to be a major process involved. Fortunately, one part of that process, selling your vehicle, is now a lot easier thanks to the pros at SellMax Jacksonville. SellMax makes it easy to sell your vehicle and quickly get the cash you deserve.
We'll Take Any Jacksonville Car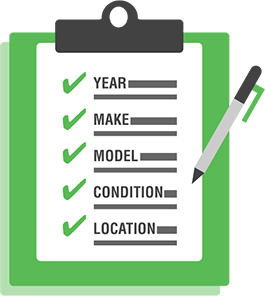 With SellMax, you don't have to worry if we'll buy your vehicle or not. If it's a vehicle that you own, we will buy it. It doesn't matter its year, make, model, or condition. We pay cash for cars on the spot. Even if your car is damaged, even if your car doesn't run, even if some people might call your vehicle "a piece of junk," we want to take your car off your hands and give you cash for junk cars to use as you please. You don't have to worry about cleaning it up or fixing all its problems, we'll take it in the same condition as it's sitting in your driveway at this moment.
We Buy Cars Quick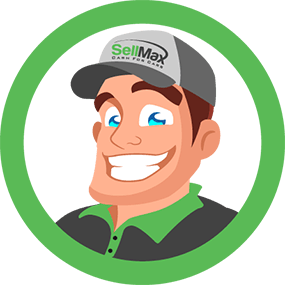 To truly make your car selling process as easy as possible, we work to simplify the paperwork that has to be done to transfer ownership of the vehicle. We have the expertise to correctly complete this paperwork, so all you have to do is hand it to us when we pick up your vehicle, and we can take care of the rest. Many times, when you call us, we can come out the same day to haul your vehicle away and pay you every dollar you deserve. You don't have to worry about waiting around for someone to make a decision about whether or not to buy it, because, as we mentioned, that decision has already been made.
Why You Should Sell To Our Jacksonville Cash For Cars Service

To be sure, there are other ways to sell your car, we won't try to hide that fact. All of these methods have shortfalls, however.
Sell to a Private Party: You assume all the risk of meeting with a stranger and completing the paperwork correctly
Trade it in: You don't get cash, just a "credit" toward a new vehicle
Sell to a Dealer: Lots of paperwork, plus you have to bring the vehicle to them
Given these limitations, it only makes sense to sell your car to SellMax Cash For Cars in Jacksonville. We provide quick service, a simple process, and cash on the spot. All that's left to do is call.
Trending Cities
The Average Price Paid For Junk Cars In
Jacksonville
Why Choose SellMax?
We Buy Nice &
Junk Cars
Fast Service!
Here's Some Other
Popular Services