Cash For Cars Tampa: Sell Your Used Car
SellMax: Giving People Like You Cash For Cars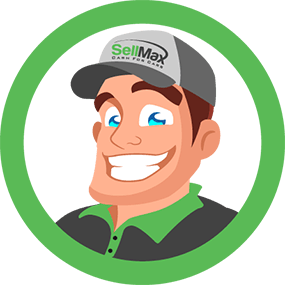 It's a hassle to try to sell a car on your own, with having to try and find a buyer, get less than satisfactory offers, and spend money to advertise it in the local paper. At the end of the day, you're stuck with the same car sitting in your driveway and all that effort ends up being a waste of time. That's why for the last 25 years, our SellMax Cash For Cars team in Tampa has taken the hassle out of the selling process, by giving people like you cash for cars. Our passion for cars runs deep and we believe all cars deserve a home, which is why we created our "We Buy All Cars" policy. This policy guarantees that no matter what condition your vehicle's in or the last time it ran, we will give you a fair and reasonable amount of cash for it. We pay cash for junk cars and cars in any condition including:
Luxury Cars
Non-running Cars
Cars in as-is condition
Cars with missing parts
Cars that haven't run in years
Cars that are rusty or falling apart
We don't discriminate against car manufacturers either, we accept all makes and models from Acura to Chevy, we will pay you cash for them all. Additionally, we pay cash for cars in Tampa regardless of their year. Whether its brand new or decades old, we'll give your car a new home and give you cash to put towards your new ride.
Hassle-free car selling in Tampa
We offer an uncomplicated selling process that gets you the cash you deserve and gets rid of that old junker sitting on your front lawn. Our hassle-free process requires little effort on your part and it takes just a few minutes to get started. We won't ask you to fill out tons of paperwork, wait in long lines, and we won't even ask you to come into our office. We simply ask that you give us information about your vehicle such as: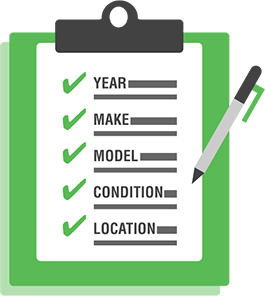 Make
Model
Year
Condition
Afterwards, our experienced team members will generate a quote based on the information you gave us. Our goal's to offer you a fair price that makes you happy, without cutting corners or trying to keep your hard-earned money from you. If you agree to the quote you're offered, we will schedule a day and time to pick up the vehicle, that works with your busy schedule. When we pick up your car, we put a stack of cash in your hand to takes its place. There's no hidden fees and you'll always get the amount you were previously quoted.
Trending Cities
The Average Price Paid For Junk Cars In
Tampa
Why Choose SellMax?
We Buy Nice &
Junk Cars
Fast Service!
Here's Some Other
Popular Services