Cash For Cars Waterbury, CT
The Best Way To Sell Your Car In Waterbury, CT
Have you ever had the experience of trying to sell your car yourself? Without help, it can be difficult because as you talk to people about your car, you might find that they know more about cars than you do. If your vehicle is a popular model and it's one that should sell quickly, your customers likely are already knowledgeable about its worth and want you to accept a ridiculous low-ball offer. Another painful experience awaits you at your nearest new car dealer. If you offer your car to them as a trade-in, prepare yourself for sticker shock! Dealers have sales goals, and if you trade your car, you're giving them the equity you have in your car on a silver platter.
Why You Should Work With SellMax Cash for Cars In Waterbury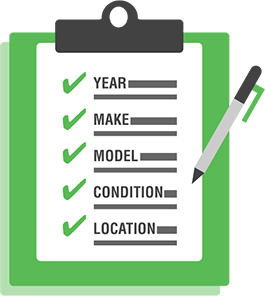 Depending on which scenario you find yourself in, step back for a moment and consider the chance that maybe there's a better way. Fortunately, there is a better way. SellMax will buy your car from you so you can concentrate on more important things in your life. The process is quick and straightforward, and they won't try to trick you into giving up your car for pennies on the dollar. The concept of cash for cars in Waterbury, Connecticut isn't new, and SellMax in Waterbury understands that you want the most money from the sale. They make sure the deal is amicable for both of you. Don't worry if your car is a clunker and doesn't run. It still has some value and SellMax will offer you its real value for cash without insulting your intelligence and knowledge of the value of cars.
We Pay Cash for Junk Cars in Waterbury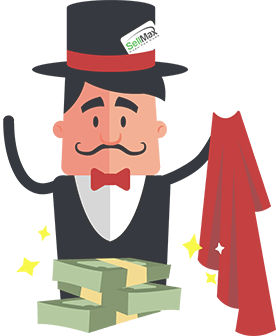 Many people define junk cars as any car that doesn't run or looks terrible. Little do these people know there is value in these cars! The appraised value might not be much, but one man's junk is another man's treasure. If you consider your vehicle as junk, SellMax might see it differently. It pays to talk to them and find out what your car is worth. SellMax places a value on all cars. To prove it, below is a list of vehicles of interest to them. After reading the list, you'll see they like to buy almost any car! Here's the list:
Cars in as-is condition
Nice cars
Damaged cars
Non-running cars
Junk cars
If you have one of these cars and feel it's time to part ways with it, give SellMax a call. They're always happy to hear from you. Remember, the process is simple, and they won't waste your time.
The Average Price Paid For Junk Cars In
Waterbury
Why Choose SellMax?
We Buy Nice &
Junk Cars
Fast Service!
Here's Some Other
Popular Services