Cash For Cars Hartford - Sell Your Car Today
We Buy Cars In Hartford, Connecticut
Are you ready to sell your used car? Maybe it's time for an upgrade, or maybe you just need to unload a damaged or unreliable vehicle. Whatever your reasons, SellMax is the place to get cash for cars. Our talented and experienced staff will guide you through the process of selling your vehicle, no matter the condition. We can even make same day cash offers.
Why You Should Sell Your Car To Our Hartford Car Buyers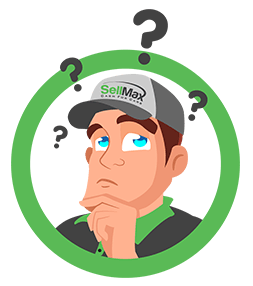 It can be time consuming and frustrating to sell or trade your car on the private market. The average time to sell a car on Craigslist or other social media sites can be as high as 4 weeks. It may take even longer if your vehicle is an unpopular make or model, has high miles, cosmetic damages, mechanical problems, or an accident history. SellMax eliminates the hassles of negotiating with the private market and will offer you cash for your car. Still owe money on the car? We are happy to pay off your balance and give you the remaining cash. Concerned that nobody will purchase your junk or wrecked car? We offer cash for junk cars.
The Cars We Buy In Hartford, Connecticut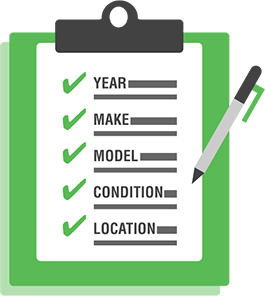 Cars in as-is condition
Nice cars
Damaged cars
Cars that fail emissions testing
Non-running and junk cars
Cars with an accident history
The process for getting cash for your car could not be easier. Simply provide year, make, model, mileage, location, and condition of your vehicle to get a competitive cash offer. We value cars based on market value and price ranges determined by Kelly Blue Book (KBB), Edmunds, and the National Automobile Dealers Association (NADA). We strive to make every part of the car sale process as transparent as possible. We have no hidden fees or surprises and we will even come to you or arrange pick-up.
This is how our company works in Hartford
No pressure competitive cash offer
No fee to sell your car
We will come to you
Free vehicle towing
Simple and uncomplicated is our way of doing business. If you have a car you want to sell, SellMax will buy it. If you cannot make it to one of our locations, our staff will come to you. SellMax has been in business for 28 years. We became an industry leader because we offer competitive cash offers, a hassle-free experience, and fast transactions.
Stop by our Hartford location or call (800) 225-7500 to speak with a SellMax staff member and get cash for your car.
The Average Price Paid For Junk Cars In
Hartford
Why Choose SellMax?
We Buy Nice &
Junk Cars
Fast Service!
Here's Some Other
Popular Services