We Pay Cash For Cars In Stamford Connecticut
SellMax Buys Cars In Stamford, CT!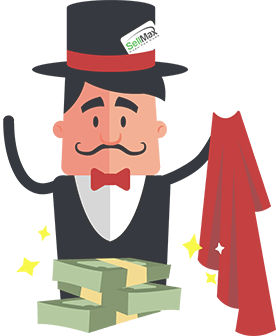 Are you looking to sell your car in Stamford, Connecticut? Do you have an old car you need to get rid of? Do you have a junk vehicle you need to get off of your property? Perhaps you want to sell the car you're driving and upgrade to something better. No matter what your circumstances, you should call SellMax immediately. You can get cold hard cash for your vehicle the same day!
We Buy Any Car For Cash in Stamford, CT

That's right! SellMax pays you cash for cars in Stamford, often on the same day that you call. Why deal with the hassles of trying to sell your own vehicle, like dealing with random calls and emails, having to coordinate meeting times and places, and trying to avoid scams and con artists? These are only a few of the problems you may encounter when trying to sell your own vehicle. SellMax eliminates all of that hassle. Just give us a call and we'll handle everything.
From the paperwork, tag and title, we make it easy for you to sell your car for cash. In many cases we can complete the entire process the same day you call us and you can have the money in your bank account before your head hits the pillow. Perhaps you own your vehicle and you are looking to trade it in at a local dealership.
Before you make a deal you regret, you should give us a call. Selling your car for cold hard cash may be more beneficial than opting for a trade-in deal where the value of the car gets lost in complicated expenses, dealership fees and inflated interest rates. With SellMax you get the satisfaction of knowing exactly how much you are getting for your car and the freedom to appropriate those funds as you see fit and not as the dealer sees fit.
Having the cash up front to apply to a down payment may help you negotiate a better deal versus trading the dealer your car, which they, in turn, have to sell.
The Types of Cars That We Buy in Stamford, CT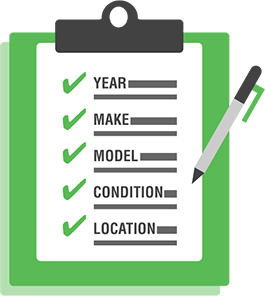 Do you have what 2019 would consider a clunker, a damaged vehicle, or a vehicle that doesn't run? Give us a call. We buy all sorts of cars, and we'll even give you cash for junk cars. We will not only purchase your vehicle, but we will arrange to have it towed so the removal of your vehicle will be worry and hassle free.

Call SellMax in Stamford to get cash for cars today!
The Average Price Paid For Junk Cars In
Stamford
Why Choose SellMax?
We Buy Nice &
Junk Cars
Fast Service!
Here's Some Other
Popular Services