We Buy Cars For Cash In Ramona, CA
Attention Ramona residents! Do we have good news for you! Ramona's #1 spot to sell cars for quick money is currently on the lookout for vehicles just like yours. That's right, you are in luck!
Do you have a junk car that's been taking up much needed space in your driveway? Or, maybe it's just an outdated car that you've been meaning to sell for ages. Let SellMax make it easy for you! We buy cars running or not, damaged or even wrecked cars.
Founded in 1990, SellMax leads the way in offering cash for cars. We offer a quick, easy, and painless selling process. SellMax knows what a hassle it can be to sell your car on your own. Who has time for that?
And, dealerships….what a headache! When you bring your car to SellMax, you are trusting the best in the business to get you the cash payout you deserve.
I bet you're thinking that this sounds too good to be true. You are wrong! Ramona's SellMax has this down to a science.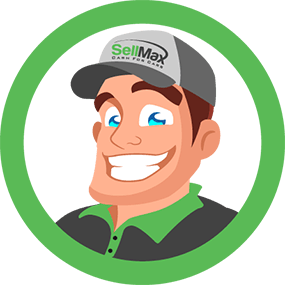 Here's how it works. First, we give you a free estimate on what we think your car is worth. You can get this offer one of three ways. You can visit our location in Ramona, call us, or visit our website.
Along with a free estimate, we also offer free car pickup in Ramona, California. We will schedule at time that is most convenient for you, and meet you at any Ramona location. After performing a quick inspection of your vehicle, we will sign some paperwork. Then we are off, and you can enjoy that fat stack of cash for your car!
Here's why you should sell your car to SellMax's Cash For Cars Ramona service
Just in case you think you are reading that wrong, let's review.
SellMax offers Ramona Residents cash on the spot!
We will buy your perfect, old, damaged, or junk vehicle
Provide easy to work with car consultants in the Ramona area
Make the process of selling your car quick and pain free
Selling a car In Ramona has never been easier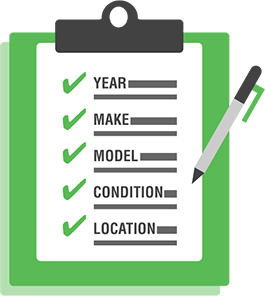 What's not to love about that! We know that it can hard to get motivated to do that thing that you've been putting off forever, but now is the time to get cash for cars, Ramona! Not only do we offer the quick and pain free selling experience we talked about before, but we also promise to be 100% upfront with our customers.
That means that when you sell with SellMax you get the exact quote you received when you went online, called us, or visited our Ramona location. We will never add hidden fees or use other sneaky tactics to give you less than you deserve.
We know how hard you work for your money, and we want you to keep as much of it as possible.
So if you are ready to clear out some extra space around your yard, and make some cold hard cash at the same time, then give us a call, or jump online to get your free quote today.
Our friendly car consultants are eagerly waiting to help you get the best deal we can. We promise that it will be the best selling experience that you could hope for.
If you need to get rid of a junk car in Ramona contact us for a quick offer
So if you're interested in selling your car stop waiting. We are ready to make an offer on any vehicle. We have a local junk yard so we are able to give you very good value for your vehicle in Ramona, CA. PLus, we have live car buyers standing by to take your call. The time to sell is now, get started by calling us today.
The Average Price Paid For Junk Cars In
Ramona
Why Choose SellMax?
We Buy Nice &
Junk Cars
Fast Service!
Here's Some Other
Popular Services