Cash For Junk Cars Wilmington
Are You Frustrated With Damage To Your Vehicle In Wilmington?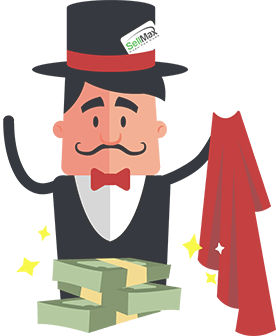 Anyone that lives in the city of Wilmington, Delaware knows that it seems like the only thing that is consistent in the city is construction. As car owners it can be very frustrating living in Wilmington, Delaware as the construction provides a variety of different risks of damage to your car. If you are sick and tired of driving a car around that is suffering from road construction damage, SellMax offers cash for cars in Wilmington, Delaware that has damage from all of the following common road construction damaged:
Windshield scratches
Windshield dings
Scratched paint
Axle damage
Those are just a few of the damage categories that we are willing to buy a car having. We offer cash for cars in all of those categories. We are much quicker to deal with when looking to sell a car in Wilmington, Delaware as we can complete a transaction in a single visit to our office that first visit to our offices.
We Buy Wilmington Cars In Any Condition
For some people, driving a car that has minimal damage on it is not acceptable. This might be due to using it for your job or just your pride, we understand completely. This is why we make fair offers from scratches to cash for junk cars in Wilmington, DE. Other times you find that the damage makes your car completely inoperable. New and used car dealers typically won't give you a fair offer as a trade in for your car in this condition in Wilmington and suggest you donate it to a junk yard in Wilmington. We know your car still have valid and we pay cash for junk cars in Wilmington.
Sell Your Car in Wilmington Fast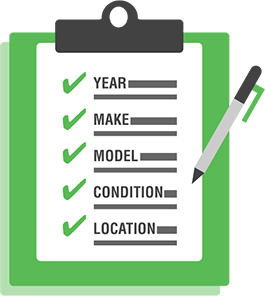 We know there are other options you might consider for cash for cars in Wilmington, very few companies offer all of the conveniences that we offer. We are not going to force you to buy a car off our lot to get an offer on your car. We are not going to play games with you when we offer cash for cars in Wilmington and offer you different prices if you buy a car from us or just want cash. We are offering you cash for your car, not hoops to jump through. To summarize:
We offer cash, not drawn out negotiations on trade-ins.
We offer cash the same day you come into our office, you don't have to come back multiple times to negotiate
We present a clear offer, highlighting what we will pay for your car in writing.
You Will Not Be Pressured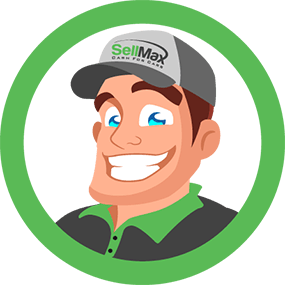 When you are considering finding a buyer for your car suffering from damage to all the road construction in Wilmington, we buy cars in Wilmington just like yours. We will make an offer. It pays you to come in to speak with us as we will buy your car in any condition, but will not pressure you. If you choose not to sell at the current time, we will be there in the future if you would like a future offer on any car you own in Wilmington.
The Average Price Paid For Junk Cars In
Wilmington
Why Choose SellMax?
We Buy Nice &
Junk Cars
Fast Service!
Here's Some Other
Popular Services