We Buy Cars For Cash In Dover
We Pay Cash For Cars And We Buy Junk Cars In Dover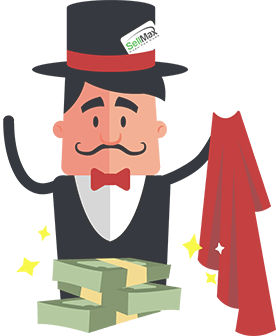 When the day started leaving your home in Dover, you really didn't think it would end this way. You had been looking to purchase a car to prepare for the new additions to your family as you just found out you were having triplets instead of just one child. No longer is that coupe that you purchased last summer going to meet your needs. Your wife's car is over 10 years old and you celebrate each day it gets her safely to and from work. A new minivan caught your eye at the local car dealer. He mentioned how it was the end of the model year allowing him to negotiate openly with great deals. The next thing you know you were signing the paperwork for financing your new purchase.
Now You Have Too Many Cars, What Can You Do?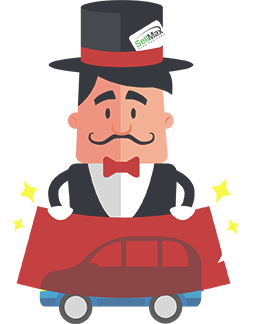 Luckily there is an honest company that offers cash for cars in Dover to help people out in your position. They company name is SellMax and they are not like car dealers you have dealt with in the past in Dover. The company offers cash for cars in Dover to assist individuals just like yours that are looking to sell a car.
Do You Really Buy Any Car In Dover?
While you know you want to sell one of your cars, you realize that you might be able to make more money selling your car since you can use your wife's car or mass transportation. The question is how can you tell what you can get for each of your family's vehicles. The answer is through a set of questions that you can answer with a representative of SellMax in person, on the phone or even using their application online. This means you won't have to take time off from work or away from your family to sell the car. SellMax will evaulate both cars for you and present you with an offer for each. Now that you have their offer for cash for cars in Dover, you can choose which car or if selling both oft he older vehicles is in your best interest financially.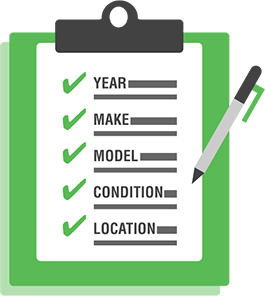 Are You Sure I'll Get An Offer, My Wife's Car Needs A Lot of Mechanical Work?
Yes, SellMax even offers cash for junk cars in Dover. The company will save you from sending your wife's car to the junk yard in Dover. Even if the car is not running at the time you sell it, they will pick it up from your home or the location it is being stored in Dover and take it to their own storage location.
How Do I sell you my car in Dover?
Finalizing the sale of your vehicle or vehicles is just as easy as when you first got your offer from SellMax in Dover which offer or offers that you are accepting and gather the paperwork that verified you own the cars free and clear and can sell them. This will include the title and registration for the vehicle. Not only can you get cash for a car, but in your case with considering selling multiple cars you can get cash for cars in Dover without ever setting foot in a dealership. So, if want money for your junk car quickly give us a call today.
The Average Price Paid For Junk Cars In
Dover
Why Choose SellMax?
We Buy Nice &
Junk Cars
Fast Service!
Here's Some Other
Popular Services