Cash For Cars Hillsboro Will Buy Your Car
What is Cash For Cars Hillsboro
Cash For Cars in Hillsboro is a used car buying service that gives individuals money in exchange for a used car.
Why Use A Car Buying Service In Hillsboro?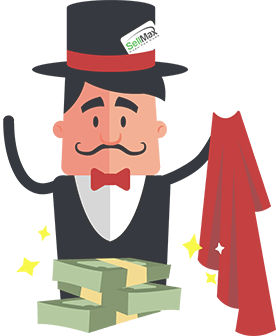 It sits in the driveway taking up space. Your spouse repeatedly asks when you are going to get rid of it. The neighbors raise their eyebrows and gossip with each other about the rusting scrap heap next door. Other than a vague sense of nostalgia about road trips in college or picking up first dates in it, the old car brings you nothing but grief. Finding a way to get rid of a junk car brings a challenge. Many charities do not take them, trying to sell it directly to a buyer in a private sale is a pain, and you hate the idea of just sending your old car to a junkyard near you.
How to Get Cash for a Junk Car in Hillsboro
The solution is easy: SellMax. We offer cash for junk cars fast with no complicated process, no hidden fees, and no headaches.
SellMax offers cash for cars in Hillsboro, Oregon in as-is condition.
They can be: Non-running Rusty or dented Damaged in accidents or in great running shape too!
We buy cars in Hillsboro in any condition.
It all starts with a simple online form. You tell us about your car and we give you a quick and easy quote for the price we are willing to pay. This process is much simpler than if you tried to attract a private buyer. Just imagine! No Craigslist, online advertising, waiting around for calls, uncomfortable test drives, potential scammers, and people who say they'll pay one price and then change their minds and offer half. After you agree to the price, we send someone out to look at the car, bring the small amount of paperwork you need to fill out and sign, and hand you the check. Avoiding a trip to the motor vehicle offices is worth it. They finish up by removing the car from your property right away. The entire process is simple, professional, and quick so you can get on with your life with less stress and more money. SellMax also pays cash for cars that are in great running condition with no damage, rust, or wear and tear. Maybe you simply have more cars than your family needs, or you want to make room for a new purchase. Reclaim all the space in your driveway or the garage. Stop your spouse or housemate from nagging constantly about the eyesore. Quiet the neighbor's complaints. With SellMax on your side, your old car is history.
The Average Price Paid For Junk Cars In
Hillsboro
Why Choose SellMax?
We Buy Nice &
Junk Cars
Fast Service!
Here's Some Other
Popular Services