Do you have too many cars parked in the driveway or just one single car you no longer enjoy driving? If you answered yes, call Cash For in Eugene to get your car sold fast. Trying to trade in a vehicle and still get a good price for it causes headaches, and you always feel like you get short-changed in the deal. Selling the car yourself through classified ads or a sign propped in the window as the car takes up space is even worse.
SellMax offers a simple cash for cars solution that takes away all the struggle of negotiating, avoiding scams, and transporting the vehicle off of your property for good.
How Much Does Cash For Cars Pay?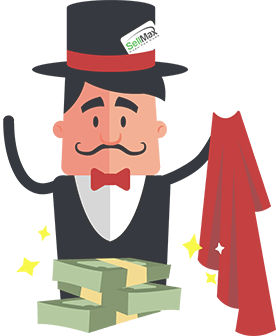 The amount of Cash For Cars you will get for your vehicle is $150.00 - $5,000 typically. The amount you will get depends on things such as the year, make, model and the overall condition of the vehicle.
What Types of Vehicles Do We Buy In Eugene, Oregon?
We are happy to buy any make or model of car, truck, SUV, van, or any other type of personal vehicle you want to sell. Don't worry about condition either. We accept vehicles in the following conditions:
New or like new
Running but a bit old
Not-running and needing repair
Dirty, faded, and rusted
Wrecked and broken
SellMax offers cash for junk cars that no one else would consider buying.
How Easy is the SellMax Cash For Cars Process In Eugene?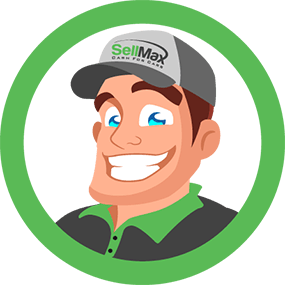 Have you ever traded a car in at a dealership when you wanted a new one? You had to drive there, wait while they inspected it, then try to convince them to give you more than the low price they offer. How about selling a car yourself from your driveway or curb? Place the ads and wait for contacts at all hours. Then you have to judge if a potential buyer is honest or not, give test drives, handle paperwork at the motor vehicle offices, and negotiate prices again.
SellMax Cash For Cars In Eugene
cuts through all of that and makes the process simple.
Tell us some basic information about your vehicle
Get a quick quote for our offer
Schedule an appointment where we come to you
We check your car while you sign some easy paperwork
You get the full check in your hands immediately
We take your vehicle away immediately


No mess, no fuss, no long, drawn-out process. You can handle everything from the comfort of your own home or even schedule the payment and pickup at work or in some safe public space.
Are you ready to sell your car for cash in Eugene, Oregon?
We understand how hard it can be to get rid of an unwanted vehicle. Since 1990, SellMax has been offering a quick and easy solution. Call us today to get the car selling process started.