Cash for Cars in Lake Charles Just Got Easier
We Buy Junk Cars In Lake Charles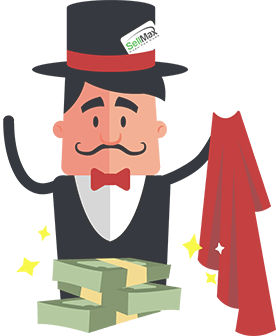 If you have a car you're ready to sell, SellMax is paying cash for cars in Lake Charles. We make the process quick and easy and save you from many of the hassles of traditional car sales. If you need to get cash for cars in Lake Charles, we're here to answer some common questions you may have:
What Kind of Cars Do You Buy? We Buy All Cars In Lake Charles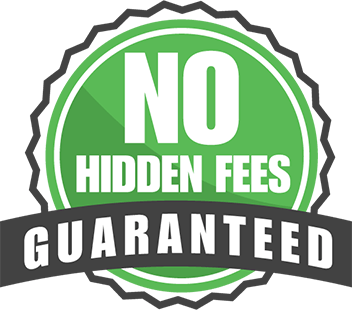 At SellMax, we love all kinds of cars. We buy just about everything.
That sweet ride you just can't keep
The used car you need to upgrade
The junker that's blocking your driveway
We pay cash for cars in Lake Charles, no matter the make, model, year, or condition.
Who sells cars to SellMax? We buy cars from people who:
Need to sell a nicer car but want to avoid the hassles of listing the car, talking with potential buyers, negotiation, and all that paperwork for the title transfer.
Need to get rid of their used car and upgrade to something better.
Can't trade in their vehicle, because they're buying privately or from a dealer that doesn't take trades.
Just want to clear out a vehicle they don't or can't drive and put cash in their pocket.
What if My Car Doesn't Run, or is junk?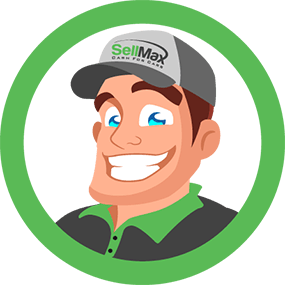 We get this question a lot. No worries. We really do buy all kinds of cars. We even pay cash for junk cars in Lake Charles! Don't put yourself through the process of finding a junk yard in Lake Charles, or even out of town, and trying to get your non-running vehicle there. You could sell it for parts, but what if no one in Lake Charles wants your specific model? How far are you willing to transport it? Let us pick up your non-running vehicle from anywhere in Lake Charles (or any of the other cities we serve) and give you cash on the spot. No hassle, no delay, just a better, simpler way to sell your car.
How Long Does the Lake Charles Car Selling Process Take?
We buy cars in Lake Charles quickly and we make it simple. Just give us a call and talk to a friendly, helpful member of our team. They'll have a few questions for you about your vehicle. Nothing too complicated, just make and model kind of questions so they can give you an offer on the spot. Seriously, they can give you an offer right over the phone! If you like what you hear and you're ready to sell, we'll schedule a time that works for you and we will send our team to pick up your car from anywhere in Lake Charles. Your home? Work? Maybe the car is sitting in a parking lot or at a repair shop and you've been quoted more to fix it that it's worth. We'll meet you there and trade cash for your car. What Now? If you've got a car to sell in Lake Charles and you think you'd like cash more, give us a call. We promise we'll make it quick and simple and get you on your way.
The Average Price Paid For Junk Cars In
Lake Charles
Why Choose SellMax?
We Buy Nice &
Junk Cars
Fast Service!
Here's Some Other
Popular Services